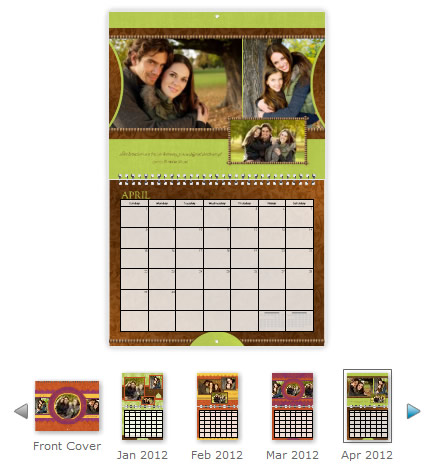 Mixbook 2012 Calendar Designs are Here!
If you want to get an early start on creating your 2012 photo calendars — they make awesome gifts — you can save 50% now at Mixbook. The online photo book, calendar and card company has just released their latest collection of 2012 calendar designs. Choose from dozens of themes, all of which are fully customizable.
I have not found a company that offers the kind of customization that Mixbook does. Photo calendars are a great way to share and recall  this past year's memories. Don't put this off, because I doubt Mixbook is going to offer a deal like this again soon.
Here is the link and coupon code: Save 50% off on Calendars at Mixbook – coupon code MXCAL Valdi thru Sep 29