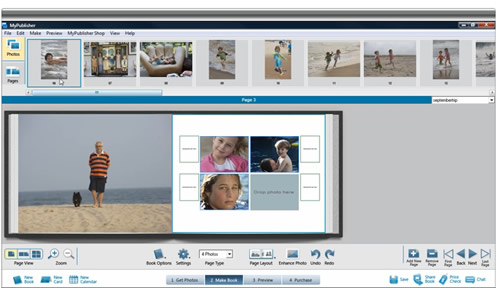 Display your summer photos in a beautiful personalized photo book. One of my favorite photo book services, My Publisher, has made some new software upgrades to help you customize your photo books even more and give you greater creative control. You now get:
• Total control to personalize your own layouts
• The ability to add and delete photo and text boxes as you like
• Ability to move and resize photo and text boxes to fit your photos precisely
• Create your own backgrounds, use photos as backgrounds and a lot more
• Create Panorama magazine-style layouts with one photo spread on two pages
There are only a few photo book companies that offer this kind of customization, so it is a nice addition to My Publisher's free software.
Plus you can make a photo book for 50% off: Get 50% off your next Photo Book at MyPublisher