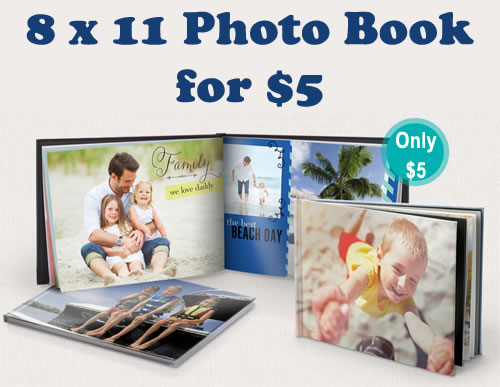 Now's the time to make that end of school year photo book or vacation book that you've been meaning to get to. New customers can score a 20-page, 8×11 custom cover photo book from Snapfish for only $5
through June 30, 2013 (+ tax/shipping).
Here's how to get your photo book:
If you're already a member of Snapfish, there's another deal for you: Get 50% off one Photo book with code JUNEBOOK50 by 6/18/13
.
Snapfish now offers more customization, called Freestyler, which allows you to add, delete, move and re-size any element on the page. You can add also add embellishments and stickers to your pages. For more info on Snapfish photo books, read my Snapfish photo book review here.
Have fun making your book!