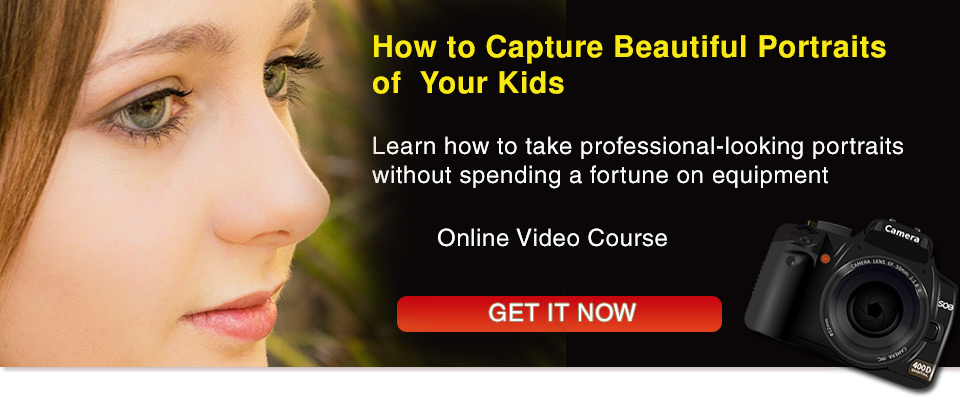 A Great Beginners Guide to Portrait Photography
Are you tired of taking blurry photos or find that your children's faces are lost in harsh shadows? Do you want to learn how to take portraits of your kids that you'll be proud of but you don't know much beyond pointing and snapping the shutter?
I created this course with YOU in mind. You don't need a full-frame, high-end DSLR camera or expensive lens to take a great portrait. In fact, whether you have a DSLR, a point-and-shoot or smartphone camera doesn't really matter. It's more about the poses, lighting and background than the camera.
My easy-to-follow online video course will show you how to improve your photos in just a couple of hours, and I'll even show you how to edit your portraits using Adobe Photoshop Lightroom.
What You'll Learn:​
Posing ideas for children, teens, and adults
How to position your subject indoors and outdoors for the best lighting
Background ideas
For DSLR users, the recommended, reasonably-priced lenses for portrait photography
How to choose the correct camera settings for more professional-looking portraits
You'll even learn how to edit your photos in Adobe Lightroom Classic.
What You Get
The course is online, so you can watch it whenever you want
Designed to get you up and running quickly
You get instant access any time
Progress at your own pace
Watch when and as long as you wish
Lifetime access
If you want to stop taking"Snapshots" and start taking portraits you'll be proud of, this course is for you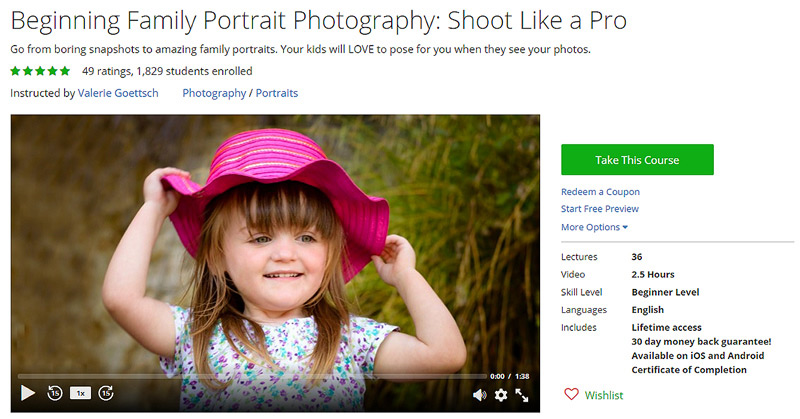 More than 2200 people have taken my course to date and here's what they're saying:
"Great information and very easy to understand."

J. Scott
---
"When I signed up for this course I thought it would be similar to the other photography courses I have taken, but Valerie took it from start to finish in a well organized and practical step-by-step approach. What I mean by start, is getting to know your camera all the way through to using Lightroom for post-processing. Easy to follow. Easy to understand. Heck, setting aperture finally makes sense! I'm looking forward to taking more shots! Thanks, Valerie!!"

M. Rutherford
---
"Excellent course! The material is very well-organized, easy to follow and apply."

L. Dang