Using an online photo service to print images is fast, easy and fun. With most online printing services you create a FREE account, then upload photos from your phone or computer with a couple of clicks. After you have uploaded your pictures your possibilities are endless. You can create an online photo gallery, fix your images with the service's free photo editing software, order prints of all sizes, try out various digital photo frames with your pictures, share your digital photos with family and friends and even turn your pictures into novelty items like mugs, mousepads, t-shirts and more.
Upload Your Digital Photos
Transferring your digital image files to the online photo service website: This transfer process, called uploading, is fairly simple. Most sites offer an Upload screen where you browse to your photos, select them and click the Upload button. Most sites enable you to upload from different sources including your computer, Google Photos, Facebook, Instagram, and other sources. The transfer process is usually pretty fast, depending on your internet speed and the number of images.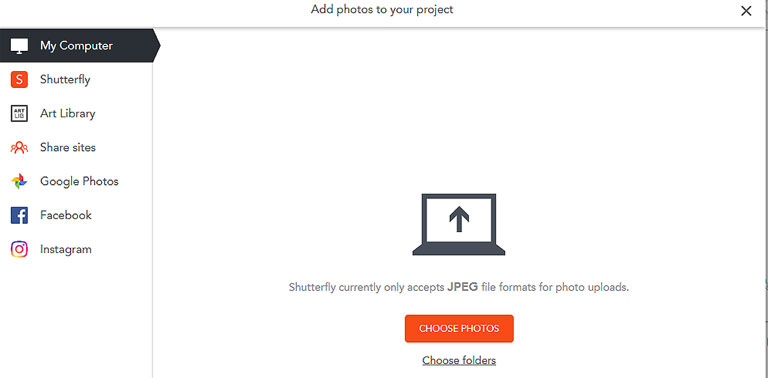 Create Online Photo Gallery
Once you have uploaded your pictures, most sites allow you to create secure digital photo albums where you can store, organize and edit your pictures and even add photo captions, tags, locations and view the image metadata. You can create customized photo albums and send email links to your friends and family. What a great way to share wedding photos, family reunion photos, birthday pictures, etc.!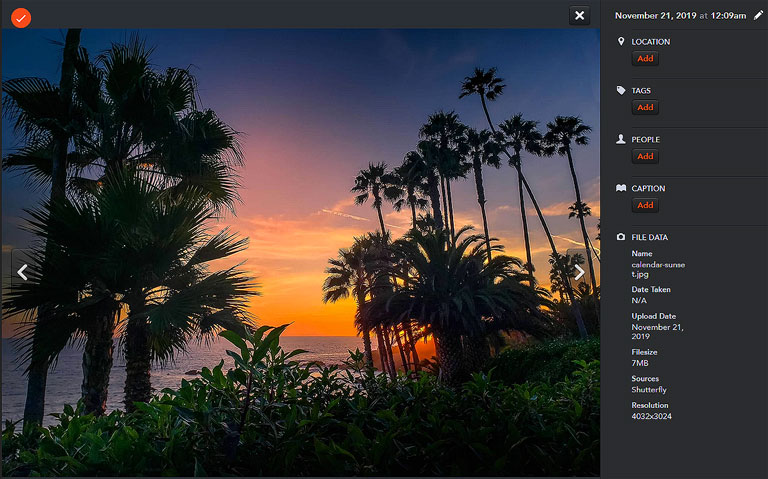 Digital photo frames
Many sites have "digital" picture frames that you can try out with your photos with the click of your mouse. Don't like it? Try another. When you find a frame that you like, you can order the real thing along with your print.
Fix your photos with free photo editing software
Most online photo services offer free photo editing programs and photo editing tools to help you take your photos from good to great. Snapfish has one of the better photo editors. You can choose to have their software automatically correct red-eye, color, and rotate images as they are uploaded. However, if you need to make major corrections it's best to use an actual photo editing application like Adobe Lightroom Classic which is much more feature-rich.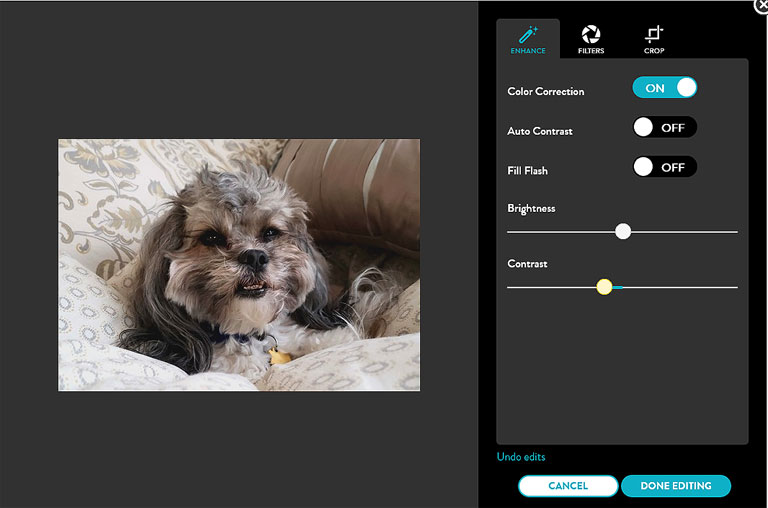 Sharing Photos
Instead of bogging down your friends' email with bulky image attachments, you can email links of your digital photo albums to friends and family, who can view your online photo gallery and easily order their own prints.
Create Customized Photo Merchandise
In addition to ordering prints, I love to order photo gifts. Every year I make a custom photo calendar with my favorite photos from the past year. I also love making canvas prints or metal prints to hang on my walls. Photo books are probably the most popular customized photo products because you can create them for any occasion, from a new baby or wedding to a vacation photo book or recipe book.