Making personalized photo gifts for the Christmas holiday is an inexpensive way of giving unique presents to your family and friends. After all, the best holiday gifts are usually the ones you make yourself. Check out my Top 5 list of custom photo holiday gift ideas and make yours NOW to get it in time for Christmas.
From photo books to canvas prints, iPhone cases, and calendars, there are many cool and beautiful things you can create with your digital photos. The tools and templates available at online photo services make it fast and easy, so it only takes minutes to make, in most cases. Plus, by taking advantage of my coupon codes you can save a lot of money!
Save time – The great thing about photo gifts is that you can order multiple copies and be done with your Christmas list in one fell swoop!
Tip: ORDER EARLY to ensure you get it in time for the holidays. Processing/ shipping times average 7-10 days (ground shipping) depending on the item and company.
My Top 5 Photo Gifts
Photo Books
You can make one for just about any purpose and it is an especially welcome gift during the holidays. Photo books are especially nice presents for older family members who are harder to shop for. You could include pictures of all the grandchildren, for example. If you're short on time, most companies have an auto creator so you can just upload your photos and the software will automatically put them into layouts and you can be done in about 10-15 minutes.
Need any ideas on what kind of book to make? It could be everyday moments, a book of your kids' artwork, a baby book, or even a photo book of your family pet, like I made.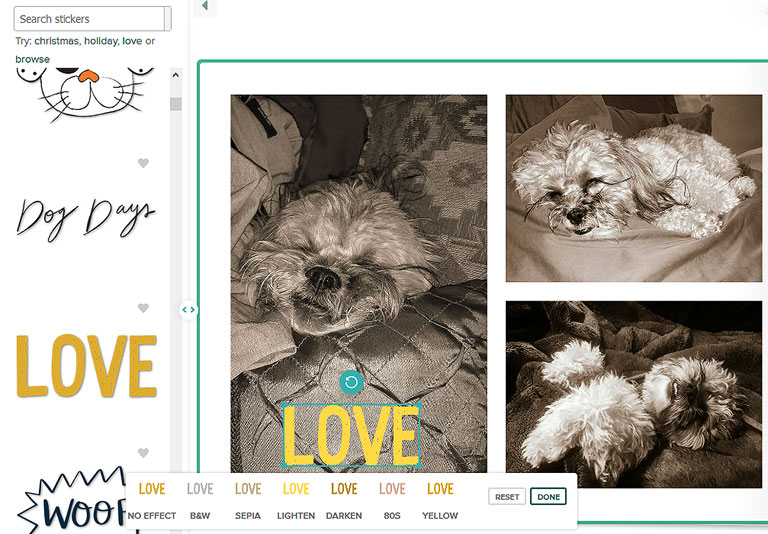 Best Photo Book Sites
I've made numerous photo books at these sites and can highly recommend them:
Mixbook– Total customization – and I mean total, awesome templates include scrapbook style, high-quality reproduction, easy book editor, and great customer service backed by 100% guarantee. Make your Mixbook now.
Shutterfly – Also has very good customization, tons of templates, lots of sales, high-quality reproduction, and fast, helpful customer service. 100% satisfaction guarantee. Make your photo book at Shutterfly
For more photo book ideas read my post on Holiday Photo Book Ideas Your Family Will Love.
Photo Calendars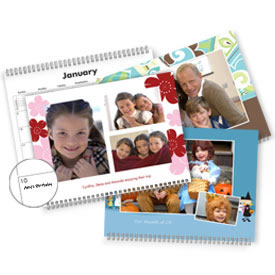 Personalized photo calendars are another great gift idea. In my family custom calendars is a holiday tradition.  Mixbook, Shutterfly
, and Snapfish
have lots of customization options and you can add birthdays and anniversaries. During the holidays you can usually get calendars for half price and you'll often find BOGO's. Keep an eye on the coupons and deals I post on my photo sales page.
Custom Phone and Tablet Cases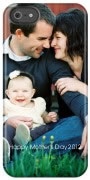 You can make your tech-crazy friends a unique gift, a sleek iPhone or iPad case personalized with photos and text. It's one-of-a-kind, keeps the phone or tablet protected and people will never get their gadget confused with someone else's. Shutterfly
makes some very stylish cases for  Samsung Galaxy and iPhone cases as well as for iPads. Your photo is embedded right into the case as a high-resolution print. You still get full access to the iPhone switches and ports and you can charge it while in the case. They're so cute I might get several to trade out.
Custom Canvas Photo Prints and Other Wall Art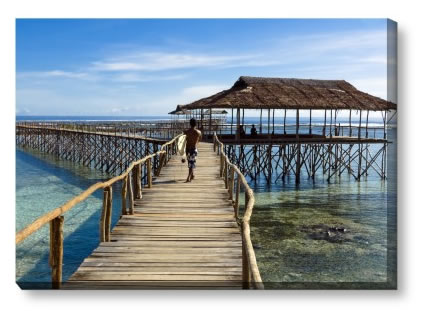 Making a canvas print using your favorite photo is simple and elegant and perfect for travel or scenic photos, family portraits,  babies or wedding photos, or even the family dog. You can get custom canvas prints in a variety of sizes and in styles ranging from framed canvas, easel-mounted luster prints, and collages. You're not limited to canvas, you can get acrylic prints, photo panels, and posters as well.
Best Sites for Canvas Prints and Wall Art
Mixbook, Snapfish
, and Shutterfly
as well as Easy Canvas Prints, offer a good selection of custom canvas art at reasonable prices. You can even transfer your images to a canvas using your Instagram photos at Easy Canvas Prints.
Personalized Stationery Gifts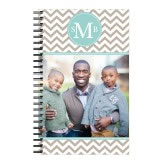 You can make very attractive stationery gifts such as customized notebooks and journals as well as personalized note cards. You can use a favorite photo to put on the cover of thank-you cards or blank cards. These are nice gifts for older family members who still enjoy the tradition of writing personal notes. Make these at Shutterfly
and Snapfish
.
Other Custom Holiday Photo Gift Ideas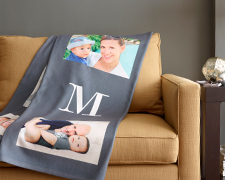 The best thing is for most items you only need one great photo and it takes about five minutes to make a gift your recipient will love. There are tons of things you can make including custom printed blankets, t-shirts and other apparel, key chains, jewelry, magnets, mousepads, playing cards, Christmas ornaments, games, puzzles, mugs, glassware, purses and totes, home and office decor and the list goes on and on. If you have an idea of what kind of item you want to put a photo on, there is a personalized holiday gift out there for you.
Best Selection of Photo Gifts: Definitely Shutterfly
and Snapfish
. They have huge selections and nice designs.
I hope I've inspired you to look through your photos and pick out some favorites to create extra special Christmas presents this year. Your family will appreciate your thoughtfulness and no boring sweaters or ties this holiday!
To help defray my website operating costs I belong to several affiliate programs. In some instances, I may receive a small commission for products viewed or purchased via my referral. Opinions are solely my own and I try my best to write honest reviews and only recommend products I would use myself.