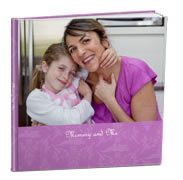 I'm always looking for a good deal on photo products and discovered that when I use Shutterfly coupon codes, I can save quite a bit of money on my order. I love a great bargain – who doesn't? Using their online photo services, you can get reasonably priced photo prints delivered to your home. You can also create photo books, announcements, stationary, calendars, home decor, and other items using your favorite photos.
Free Online Photo Storage
Shutterfly also offers great benefits to members. After registering for free membership to site, you can securely store your precious photos online. This means that you never have to worry about losing your photos if your computer crashes. Once you have uploaded your images you can organize them into albums to use in various photo projects.  Members also receive information on special offers and other discounts.
One of the best things about using this online photo service is that you can take advantage of using  Shutterfly's coupon codes on many items. For example, for the various holidays throughout the year, you can find promo  codes that can be used to save money on cards for Valentine's Day, Easter, and Mother's Day to Christmas photo cards. Using the codes, you can also save money on unique gifts that can be created using your photos. What grandparent wouldn't enjoy receiving a photo book created from photos featuring their special grandchild?
Free Shipping Offers
From time to time, Shutterfly offers coupon codes for free prints. This is a great way to get your photos printed and you just have to pay for shipping. They also offers free shipping deals every so often. Shipping costs can add up quickly. Using these free shipping offers can save quite a bit of money on your order, especially if you order a lot of items. And I'll let you in on a little secret: Shutterfly is the only company I am aware of that allows you to apply more than one discount per order. For example, I ordered about a dozen calendars with a buy 1 get 1 free offer (a frequent deal during the holidays) and also got free shipping for additional savings. I was certainly a happy camper.
Finding Special Deals
There are several different ways to find out about coupon codes and other discounts. The best way is to visit my Shutterfly promo page, which lists current offers, some that may not appear on the company website, as well as a detailed review of the services available.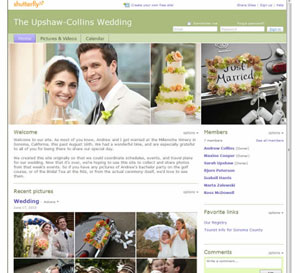 In order to get the discount, you will need to enter the correct code on the online order form. You will also need to follow any instructions necessary, as there are usually order requirements. For example, you may need to spend at least $30 to get free shipping. If this is the case, be sure that your order meets the guidelines. Also make sure to check that the code is still valid before entering it on the form. In addition, it is important to check to make sure that the correct discount was applied to your order before you hit the place order button. Visit the Shutterfly Sale Section now.
In the rare event that a valid code does not work, or if you need further assistance, you can contact Shutterfly customer service either via phone or email. The one time I had a problem with a coupon, customer service quickly resolved it for me.
By using Shutterfly coupon codes, you can order photos or create unique gifts for family and friends that will be treasured for a lifetime. Not only that, you can do this and still stay on budget! We are all working harder these days to cut our expenses and it's nice to know you can get great photo products without having to pay full price.