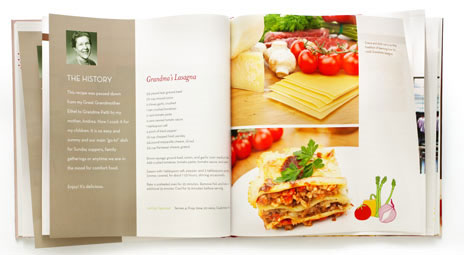 Photo books offers us endless possibilities. In many instances they have come to replace traditional photo albums for displaying our favorite photos because they are easy to make, convenient and fun. While some of the most popular books are made to show off baby or wedding photos or vacation pictures, you can make one for any purpose. Here are some photo book ideas that may not have occurred to you.
Cook book
Just about everyone has a favorite recipe that mom or grandma used to make. Making a cook book is a special way of preserving your family's favorite recipes and passing them down to the next generation. You can invite family members to contribute their own special recipes and scan and upload them or type them right on the page layout. Add photos of family members and food dishes and you've got a great  keepsake of family recipes. You could make a copy for each family member. A cookbook is also a good means of fund raising. You can collect recipes from your group's members, turn it into a book and sell copies as a fundraiser.
Sports Team Year in Highlights Book
A photo book of your kids' sport team is a sure hit. Relive nail-biters and the big slider or the winning goal. You can capture and preserve sports highlights whether it be your kid's soccer tournament or your spouse's weekend baseball game into a trophy-worthy sports diary. A professionally printed book would be a terrific gift for the coach or copies could be ordered for the entire team. After you've created your book online you can send a link to team members to share it.
Family History Book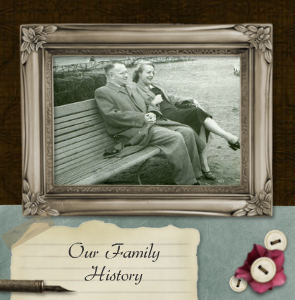 Old family photos tend to yellow or fade with age. A great way to preserve them is to scan them and then create a photo book either on line or using software like Adobe Photoshop Elements 11
. You could get help from family members to identity people in older photos and write up your family history. You could even diagram your family tree and then scan and upload it to your book. Mixbook offers several Family Tree themes that make it easy.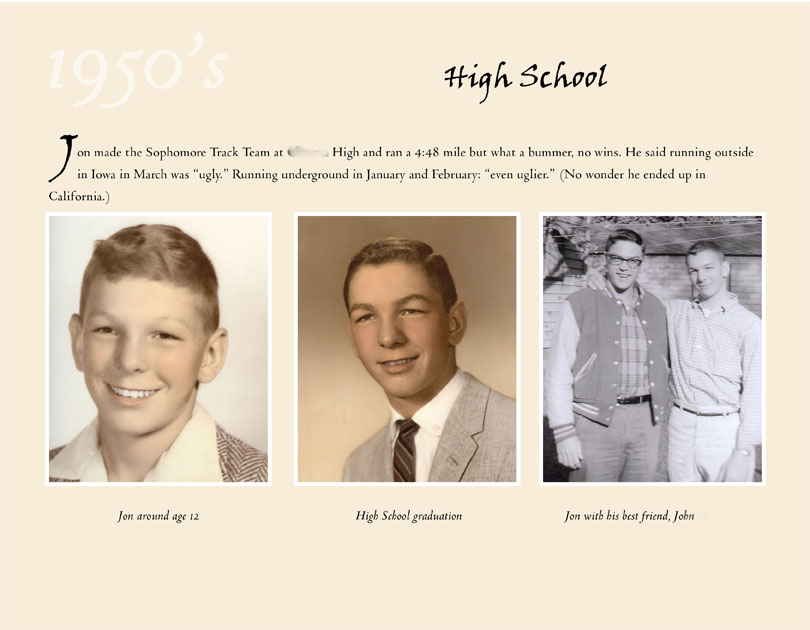 Commemorate A Life – Memory Book

This memory book could take several forms. One idea is to make a photo book of someone's life to commemorate a special birthday. For instance, for a 70th birthday book you could gather the person's baby pictures and childhood photos, cover their  school years, wedding, babies, family vacations, work life, special life events and so on and create a memory book.  Chronicle their life with interesting tidbits from their childhood and family life and you have a very special birthday gift for a loved one. This idea could also be used to honor the life of someone who has recently passed away.
Professional Portfolio

When presenting a portfolio of your work, professionalism and polish are key. A professional portfolio  is an elegant way to showcase your best work. You can choose the layout and size that best fits your needs and add photos of your projects and text. The photo book service will print and bind it  so you have a classy book to show your prospective clients. This would be ideal for everyone from web or print graphic designers , architects, and  interior designers to  wedding photographers and florists.
Scrapbook for School or Club
You can create a personalized scrapbook or yearbook for your children's school days or a club. For a school photo book, solicit photos from the other parents to add to your collection: classroom pictures, field trips, first day of school, etc.  You can add text and embellishments and create a great memento for classmates and a favorite teacher.
Depending on the photo service used to create your book online, you may also be able to post your book to your blog, share it on Facebook, or send a link to friends and family where they can view it online.
My favorite resources for making photo books:
Mixbook.com
Shutterfly.com

My Publisher