Choosing your wedding invitations will be a lot of fun because of the overall broader idea of being married, but at the same time, couples may feel overwhelmed by all the choices now available. Wedding stationery used to be fairly standard, in that everyone went to the local printer and looked through the books and choose a white paper with embossed writing. Nowadays, invitations are not always made in the old-fashioned printing environment. More and more are using some form of the DIY approach. Some couples buy ready-made invites in packages, others mix and match, not sending the same one to each guest, while others yet, create their own and download or print from the computer.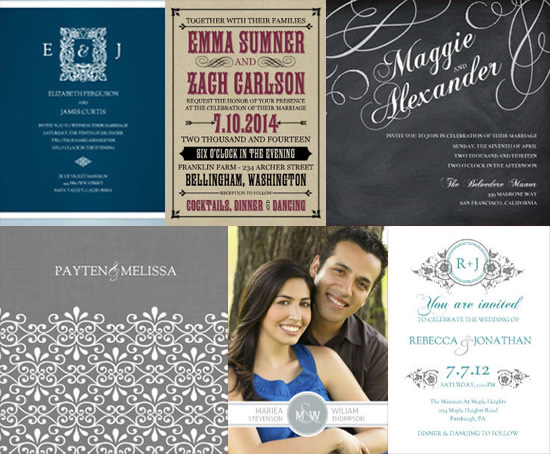 In this article, I would like to address the ever-increasing popular way of choosing wedding invitations through companies on the internet. Truly, for many couples, it is so much easier to peruse styles and themes while sitting in the comfort of home than traveling to offices to look for hours in books to find the perfect invite that matches your wedding theme.
My Publisher offers a range of wedding related cards including Save the Date, bridal shower invitations, and of course, customized photo cards to announce an engagement. They offer double-thick paper (220lb, 32pt stock) to make them elegant and luxurious.  What I really like about My Publisher is the fact that they always offer some type of special and these are usually something significant to help you with your budget.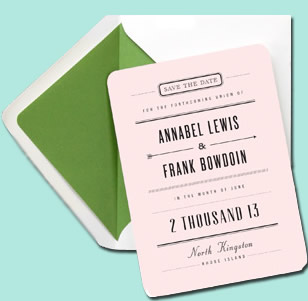 The attention to detail is another important element when working with this major online printing company. For example, you can order envelope liners that make your cards and invitations that much more elegant or fun. Choose from pink lines or solid green, but get the design and color that reflects your wedding day theme and decorations. Of course, whatever you choose will match your personality, as well.
Shutterfly is another online company that offers a nice selection of bridal cards such as engagement party invitations, rehearsal dinner invitations, wedding announcements, Save the Date, wedding photo books, and even other wedding related merchandise like magnets, mugs, coasters, DVDs, plaques and calendars.
Shutterfly regularly offers specials on shipping and the higher the quantity of items that you purchase, the cheaper the per unit price. One touch that I really like for couples that are in a rush for time… the company will handle stamping and mailing your cards, as well.
Mixbook also offers a nice selection of various cards for weddings. You can start with a blank canvas and customize the wedding invitation to match your theme perfectly or you can choose a ready-made design and add elements that reflect your colors and wedding day ambiance.
The company offers different types of paper for the cards such as Satin Sheen which is a little shiny, Signature Matte which is their premier product, and Premium which is much thicker card stock than the others. Mixbook also offers various specials to encourage purchasing. Of course, that is great for your wedding budget.
Regardless of where you purchase your wedding invitations, you most likely want everything to follow the same concept. Sit down and think about all your arrangements right from the smallest detail to the overall picture of what you envision on your wedding day. If purple is your favorite color, then choose hues in the stationery that show this preference. If you plan to have a wedding on a farm, use papers that reflect hay or a barn-like appearance. Maybe even a picture of yourselves square dancing, if the reception moves in that direction.
The key is to take your time when choosing your supplies. The beauty of the online tools is that you can sit and play with the customization until you get it perfect. You don't need to feel pressured to make a decision right away. Point, click and customize to your heart's content, and when you finally have the design that meets your personality and reflects your special day's theme, you order and wait for the final product to arrive in the mail.
Related Posts