Review: Shutterfly Photo Cards
Shutterfly offers an excellent variety of attractive photo cards, photo postcards and personalized stationery at reasonable prices. There are many styles, themes and sizes to choose from. Options include 5x7 folded greeting cards, 5x7 flat stationery cards, 5x7 flat photo cards and 4x8 flat photo cards. Cards may be with or without photos. Shutterfly even offers stationary that is made from 30% recycled paper.
Photo Cards
Shutterfly features cards and stationery by the industry's top designers, with styles ranging from classic elegance to fun or modern. There are dozens of Card styles and themes to choose from including:
Baby Boy and Baby Girl Birth Announcements and Baptism invitations
Baby Shower Invitations
Birthday Invitations
Holiday: Valentines Day, St. Patrick's Day, Easter, Thanksgiving, Christmas, Hanukkah, New Years
Birthday
Wedding - Save the Date, Bridal Shower Invitations, Wedding Announcements, Thank You Cards
Graduation Announcements and Invitations, Thank You Cards, Address Labels for Graduates
Party
Moving
Mother's Day
Father's Day
First Communion
Thank You Cards
Invitations
Baby Boy or Baby Girl 1st Birthday Invitations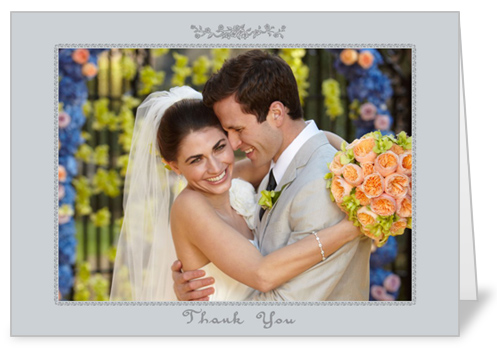 Personalized Stationery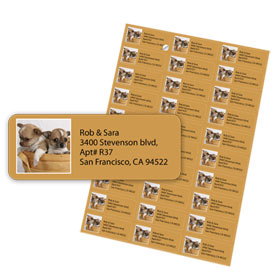 Shutterfly also features stationery items such as Notepads, Blank Notebooks, Calling Cards, Photo Note Cards, Address Labels and Gift Tags. Many items may be personalized with your own photo.
Why Choose Shutterfly?
I like working with Shutterfly because they offer an excellent range of photo card and stationery styles, colors and themes. The creation and ordering process is fast and easy and turnaround time is fast. Best of all, they are a good value; Shutterfly offers great discounts using coupon codes and frequently offers free shipping.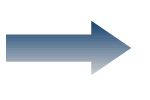 Go to Shutterfly.com