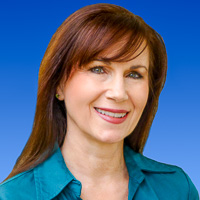 Thanks for taking the time to seek out my About Me page. Over the years I've gone from simply enjoying creating photo books with my snapshots to taking photography and image editing more seriously.
In the last several years I've become a HUGE fan of Lightroom — it's the bomb for post-processing and so much easier to learn and use than Photoshop (though Photoshop is still as awesome as ever). I've recently begun sharing my knowledge with others in a series of free Lightroom video tutorials.
While most photos could use a little enhancement in Lightroom or other imaging software, it helps to start with a great image rather than trying to correct a bad one.  So that led me to write my first ebook, Digital Photography Basics. This is a  FREE 66-page, fully illustrated, downloadable book that will help you understand the factors involved in taking a well-exposed, sharp picture. Best of all, it's written in plain-English – no confusing techie talk!
I'm also super excited to have launched my first video course, "Taking Family Photos Like a Pro!"  I created this course with the beginner in mind — for DSLR as well as point-and-shoot users. If your smartphone is your go-to camera of choice, you'll still find my course helpful. So if you're sick and tired of having your people photos come out with shadowed faces or they're overexposed or blurry, or if you have no idea how to pose your kids, or you want to look better yourself when you pose for photos, check out my photo course here.
I still love to make photo books and my family members would be so disappointed if I stopped making photo calendars for them for Christmas, so be sure to check out my reviews of photo book companies to get the lowdown on the best places to create your projects. Since we all love getting a good deal, you can also get the latest photo coupon codes here.
Fee free to contact me at info @ digitalphotos101.com with any questions or comments.
Thanks for checking out my site.
Valerie