Corel PaintShop Photo Pro X4 Offers Pro-Grade Tools
More pro-levels tools and a new streamlined workspace has made Paintshop Pro X4 an easier photo program to work with. While the editing features have always been robust, the interface has sometimes been a little confusing, i.e.; moving from organizer to editing mode. New improvements to the workspaces makes the workflow more streamlined, less cluttered and easier to navigate.
The dark graphite interface remains; it's attractive but some people may not like viewing light text on dark background. On the otherhand, it does make photos pop. The tools all boast new icons, although it would be nice to have the option of making them larger.
New Tabbed Interface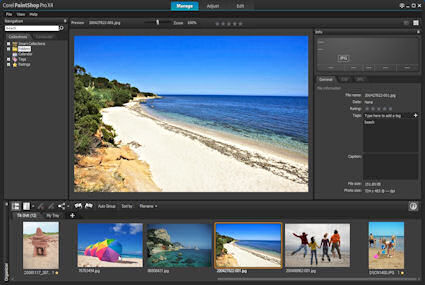 X4 now features a traditional tabbed interface, which most people will find familiar. The three workflow tabs at the top of the window make it easy to jump from one workspace to the other and, fortunately, the organizer is available from all workspaces. The three workspaces are:
Manage - This is the organizer where you can review, delete, and rate your images and edit the metadata. Information about a selected photo is displayed in the right side panel. A new Share icon makes it a snap to share on Facebook, email, etc.
Adjust - This workspace is an enhanced version of the former Express Lab found in prior releases. It's for making adjustments such as color balance, brightness/contrast, clarity, noise removal, white balance, cropping, batch corrections, red-eye removal, cloning and other cosmetic retouches. Most of the time you probably won't even need to enter the Edit interface to make your photo fixes. You will find the organizer in the bottom panel, so you won't have to keep jumping back and forth to find and edit your photos.
Edit - The heart of the creative aspects of X4, including drawing, painting and layout. This is where you will find new features such as HDR exposure module (see more below). This new interface makes the program easier to work with, although when I tested it I sometimes got annoying prompts to save files etc. when switching from one tab to the other.
New Features:
Photo Blend: an easy way to retain the best areas of multiple photos of the same scene. You can combine versions of the same series of images to include the best details and remove unwanted elements. This is especially useful for group shots where someone inevitably has their eyes closed or when the kids make silly faces, or to remove unwanted elements like a car. Best of all it is pretty easy to use.
HDR module: merge photos taken with different exposures to create high dynamic range images with both natural and surreal results. You can choose settings and customize, so it may take a little playing around to get the effect you want.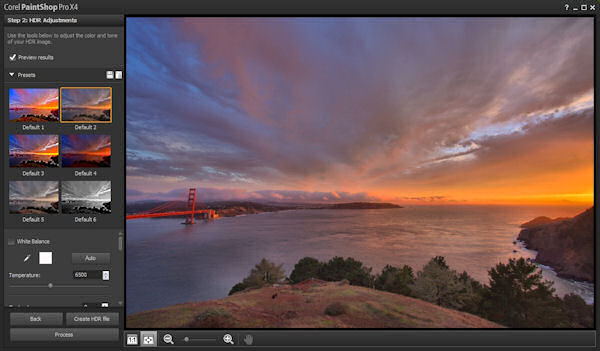 Fill Light and Clarity: brighten shadowy areas of a photo while preserving other parts of the image. I particularly like this for those shots in bright sunlight with a vivid background and a shadowed face.
Selective Focus: mimic the effect of expensive tilt-shift lenses and turn a scene into a miniature world. There is also a radial blur mode for creating depth of field so you can blur out unwanted background details.
Vignette Effect: apply a custom border to the edge of your photo with control over the feathering, glow and blur. Adjustment layers: you can experiment with special effects and edits on separate layers without changing your image. X4 offers five layer types. Besides adjustment, there is vector, raster, art and mask.
RAW Lab: Enhanced with a larger preview area, improved histogram and new highlight recovery feature.
Other Enhancements
Over 50 adjustment filters and 112 special effects
Dual monitor support enables you to manage your photos on one monitor while you edit on another.
Faster speed: New performance updates offer faster loading time and faster views of effects such as noise reduction and vibrancy.
With all of these features, there will be a learning curve. However, as in past versions, Pro X4's Learning Center is quite good. It has a contextual help menu and offers excellent interactive tutorials.
Should you upgrade from previous versions
In my opinion, it is a worthy upgrade because the interface has changed considerably from previous versions and the new pro-grade features, especially the Photo Blend and HDR module offer professional level tools at an affordable price.
Buy Corel Paintshop Pro X4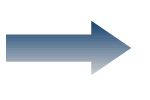 Click here to buy
Paintshop Pro X4
.
Other Corel Software
Find all current special offers on Corel products.
Recommended books about Corel Paint Shop Pro
Return to Digital Photo Editing Software »