Review: ScanDigital Video and Film to Digital Transfer Service
While cleaning out a closet I ran across my 20-year-old wedding video on VHS. We hadn't viewed it in years, and we no longer even have a VCR. At this point I was rather worried that the quality had deteriorated so much it wouldn't even be watchable.
So I decided to send our wedding video out to be transferred to DVD. I picked ScanDigital, a popular photo and video digital conversion service, to do the job. Standouts of ScanDigital are their high quality conversions, excellent tracking system and the fact that customer materials are processed in the U.S. and not shipped overseas. Here is a complete rundown of their film and video to DVD transfer services.
Types of Film and Video ScanDigital Can Convert
ScanDigital will convert VHS, VHS-C, Hi8, Digital 8, MiniDV or BetaMax video and 8 mm, Super 8, 16 mm film. They also offer 35mm slides, photos and negative scanning to DVD.
ScanDigital's Conversion Process
ScanDigital uses top-of-the-line equipment and technology and an expert staff. The digital remastering process includes:
Inspecting, cleaning and splicing all film prior to transferring
Making a frame-by-frame digital conversion
Enhancing and editing the footage for color, clarity and lighting via patented technology with built-in automatic-correction
What You Get Back
DVD
One DVD will fit about 1500 feet of film. During the transfer process ScanDigital uses barcode scanners to ensure that each reel of film will be a separate chapter on the DVD. They use an automatic scene-detection feature that cuts the footage into segments/chapters based on changes in scenes. So for my wedding video I received a DVD for DVD player use ( if customers want the video files to use on their computer, they can provide that upon request). The personalized DVD case cover features our name, and our custom title. It also displays still-shots from the first frame of each chapter on the front and back, and the spine of the case has the DVD title.
Our wedding DVD looks amazing (in spite of those early 90's hair-dos and clothes)! It's so fun to look back on our special day and have our video preserved so it won't deteriorate!
Hard Drive Option
While ScanDigital does currently not offer the capability of previewing your home movies online after the conversion (they are looking at cost-effective storage options), they will work with you to customize your video with editing, menus, chapters, etc. A hard drive is recommended for those wishing to edit their movies post-conversion. With the hard drive option, customers may either send their own hard drive with their order and ScanDigital will load it at no additional charge, or they can purchase an External, 2.0 USB Hard Drive from them. They'll get editable files and Still Image Capture Software through VLC Player.
Sending Your Films and Videos to ScanDigital
ScanDigital makes the process very simple. There is no need to count, sort or organize your film and videos. You can ship your movies as-is. For security and safety of your material, they recommend that you use their integrated shipping process with UPS. When you place your order, a shipping label and tracking number is generated. Thus your package can be tracked from pick-up point thru delivery to their facility. Once received, all material is barcoded and tracked throughout the process.

Are Your Movies Safe
Safety is always a concern when you let one-of-a-kind items out of your sight. ScanDigital states that materials are individually inspected, bar-coded and converted to digital by experts using the company's proprietary process. They maintain high security and customers' materials never leave the company's El Segundo, CA headquarters until it is shipped back to the customer Their Essential Tracking System lets customers track their materials in real time. You get email alerts each step along the way so you know exactly what is happening to your material.
How Much Does Film or Video Conversion Cost?
As with other video & film transfer companies, reels of film and priced by the foot and VHS videos are priced by the minute. ScanDigital offers 2 levels of transfer service.

Premium Transfer is the standard, high quality transfer and recommended for most users. Customers get mpeg 2 files if desired, along with their DVDs.
Expert Transfer is designed for serious enthusiasts and experts and requires a 1TB hard drive for digital files that will be delivered as uncompressed AVI files for video editing, in addition to the DVDs to watch on a DVD player.
The cost is $0.28 per foot for Premium Transfer of 8mm, Super 8 and 16mm. Expert Transfer is $0.38 per foot. For video, the Premium service is $19.95 per tape and $29.95 per tape for Expert. Tapes over 2 hours will incur extra charges. ScanDigital offers several discounted prepaid video conversion packages: $70 for 3 tapes, $105 for 5 and $200 for 10, including a free DVD for each tape and free roundtrip UPS ground shipping.
Turnaround Time
The turnaround time for VHS, VHS-c and MiniDV tapes is approx two weeks; about three weeks for Hi8 tapes. During typically busy times like the holidays, it would be smart to send in your movies as early as possible if you're planning on them as holiday gifts.
Bottom Line
While you can buy or rent the equipment and convert your old film and video yourself, why bother when ScanDigital makes it so easy? You also get much better quality and security than you would with drugstore film/video transfer services (who contract it out); the prices are reasonable and your material is safe. ScanDigital is a great option especially for people who have large collections of old movies. Convert your old home movies to DVD with ScanDigital.
ScanDigital Photograph Scanning
The company also does photo scanning. Below is a summary of services.
Discounts Offered

Receive a 10% discount on your order, Use coupon code DIGITALPHOTOS101 expires 7/9/2014

Scan Quality
Very good to excellent with good exposure.
Basic Corrections
Includes manual cropping, rotating, color correction and redeye removal. Dust and minor blemishes removed
Basic Prices
Photos 300 dpi - $0.48, 600 dpi - $0.68
35mm slides 2000 dpi - $0.68, 4000 dpi - $0.88, 35mm & APS negatives 2000 dpi - $0.58, 4000 dpi $0.78. Prepay for 1000 photo scans: $0.38 at 300 dpi or $0.58 at 600 dpi
Extras
Images can be viewed, organized and shared on line. Photos available on portable hard drive. Lifetime storage of scanned photos online. Also processes video and reel-to-reel film.
Tiff format
Tiff files are availabe instead of JPG at no extra cost. If you want both, they are $0.20/scan extra. Tiff files left RAW; JPGs are enhanced.
Special Media
Photo albums, scrapbook pages, 110/126/127 film, large and medium format photos, stereo slides, 2.25 inch slides, disc negatives
Shipping
$10
Turnaround Time
30 days
Overall
Scanned in California.
Special Offers: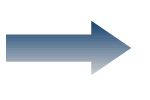 Go to ScanDigital Video and Film to Digital Transfer Service