If you've been to a summer wedding, gone on vacation or had a big family gathering, you probably have amassed quite a collection of photos over the last several months. I managed to attend a wedding, a big family reunion and a college reunion, so I certainly have a lot of photos sitting on my PC.
Now is a great time to do something creative with all our photos.  Summer may be hotter than hot, but there have been a lot of cool photo "things" coming out lately that can help us make our photos look better so we can display them with style.
Smilebooks New Facebook Photo Book App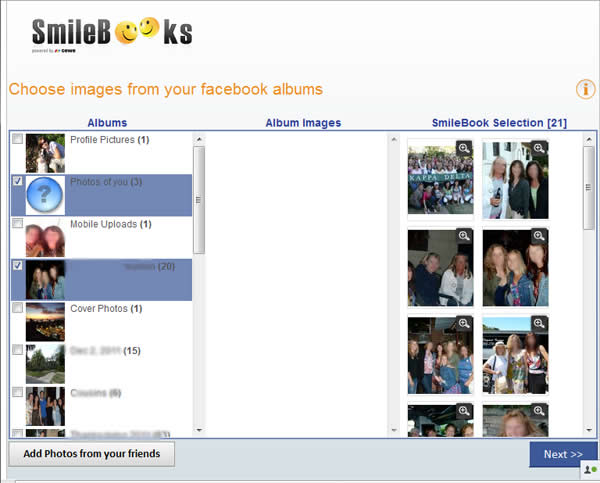 Smilebooks makes stunning photo books (I used them a while back for a book on my trip to Greece) and their new Facebook app will come in handy. After my college reunion lots of great pictures were posted on Facebook. This app will make it easy to create a nice book, pulling the images from Facebook. Best of all, for trying out their new app, Smilebooks is giving users a FREE 8×8, 20-page photo book. You can get the Facebook App details here and read my Smilebooks review here.
New Android App from Perfectly Clear for Correcting Your Photos
The other cool thing I discovered recently is a new photo app for the Android that fixes your photos in 1 step called Perfectly Clear for Android. It auto-corrects the color, exposure, sharpness and a number of other common problems. You can download it for 99 cents through August.  (Read my full report on the app here). They also make a similar app for the iPhone as well as plug-ins for Photoshop and Lightoom. I use their Photoshop plugin all the time, it saves me hours of manual correcting!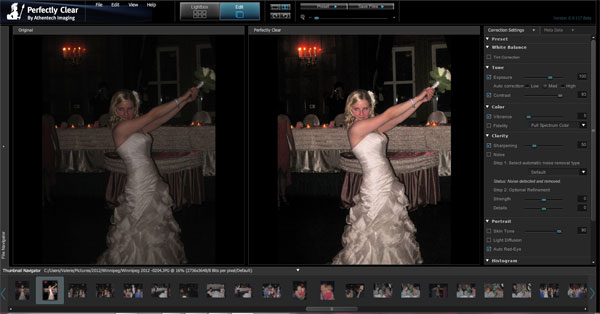 New Standalone Perfectly Clear Software Coming
I am currently testing their new standalone software (it's in Beta) that will correct whole batches of photos at once. I have been testing it out on the wedding and reunion photos I took and I am very pleased with the results. These corrections would have taken me hours to do manually, but the software corrected several hundred photos in minutes. (You will still need your regular editing software for cropping, special effects etc). I am told it will be released sometime this fall. I will keep you posted when I learn more.
Seamless Lay Flat Photo Books from Snapfish and Viovio
Do you get annoyed when you have a really amazing photo spread across two pages of your photo book, but some details or a face gets lost in the gutter down the middle of the page? Now Snapfish and Viovio are offering seamless lay flat books. These are especially nice for wedding albums, travel pictures and portfolios and I am thinking of trying out this style for the wedding photos I took this summer.
Snapfish's lay flat books are 11×14 hardcover book and you can make it from 20-90 pages with up to 15 photos per book. Their prices on a bit high, $49 for a 20-page book, but they have lots of sales that bring the cost down.
Viovio has a new 8″ x 12″ priced at $19.99 plus $1 per page, making it $39.99 for 20 pages. Their hardcover books are printed on double-thick paper.
You can also find lay-flat books at My Publisher as an extra option for $15-$40 depending on the book cover style. The most expensive is for deluxe hardcover.