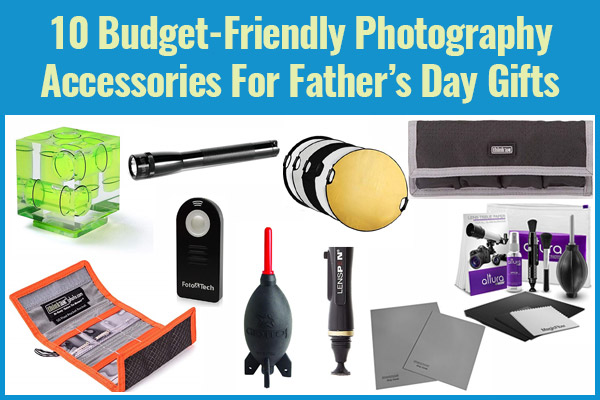 It can be hard to come up with something original for Father's Day and still have money in your wallet, but if your dad is a photo enthusiast, there are actually quite a few photography accessories that won't break your Father's Day gift budget. I've compiled a list of my favorite photo accessories and they're all under $25; many of them are under $10! These are high value, low cost tools any photographer can use, regardless of their expertise or type of photography they do. These accessories, aside from being inexpensive, will help protect Dad's gear and even improve his photography. You could even put together a gift basket with several of these tools. Or get them for yourself! Here's my list of favorite budget-friendly camera accessories, in random order.
1. Wireless Remote Control Shutter Release Trigger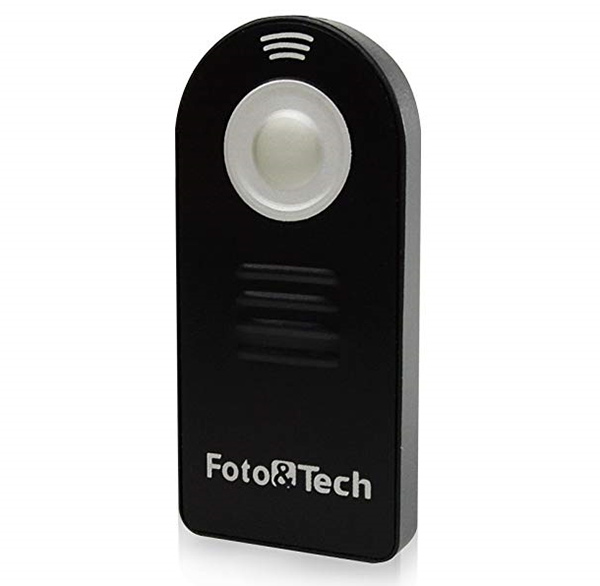 This little gadget will help you take selfie portraits and allow you to get in a group photo by triggering the shutter release remotely. The Foto & Tech Wireless Remote Control works for a distance of up to about 16 feet and is for Nikon users. If you're a Canon user, try the IR Wireless Shutter Remote Control, compatible with most Canon DSLRs.
2. 18% Grey Card
While you can fix white balance in post-processing, why not get it right in camera? A medium (18%) grey card is an inexpensive way to help you get the proper white balance and exposure. In certain light situations, your camera can be fooled and over- or under-expose your shots. With this Mennon Gray Card Set, you use the grey side as a reference for exposure metering, while the white side helps you get the right white balance.
3. Lens and Camera Cleaning Kit
This isn't just handy, it's a necessity. You've gotta keep your gear clean. Your lens, as well as the camera body, will soon get coated in dust and fingerprints. Luckily there are loads of cleaning kits available including lens cloths, lens wipes, a bulb blower to blow the dust off, and a microfiber cloth to clean the camera body too. VSGO makes some good ones. Another one I like is Altura Photo Professional Cleaning Kit.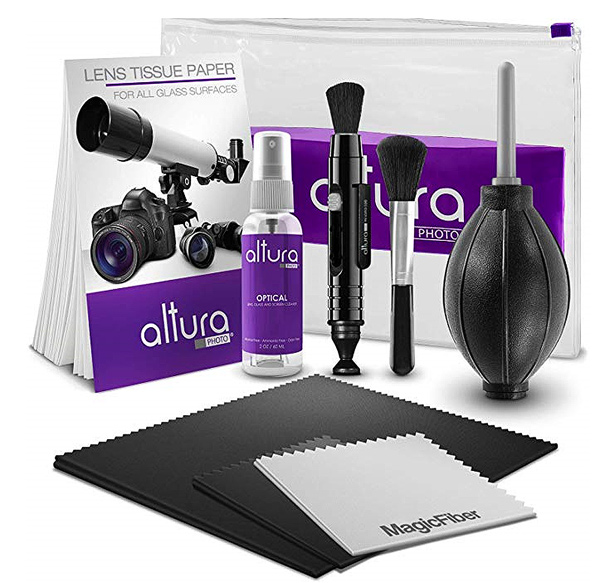 4. Battery Holder
If you've ever gotten confused over which battery is charged or had them flying all over your camera bag, then you need this. The one I have is the Think Tank Photo DSLR Battery Holder. This very popular product holds 4 batteries and is compatible with most DSLR batteries.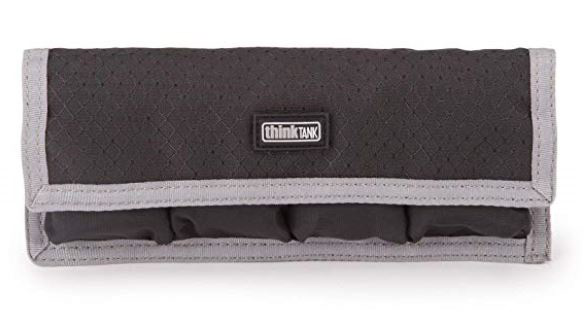 5. Bubble Level
If your tripod doesn't have a bubble level or you're trying to level your camera on a rock or other uneven surface, a bubble level that mounts on your hot shoe is a cheap solution. Here is a three-axis spirit bubble level for Canon, Sony, Pentax, Olympus, Nikon, and other DSLRs. Why 3-axis? Because it has 3 different bubble levels to provide more precise leveling. Be sure to read the list of models to make sure it's compatible with your camera.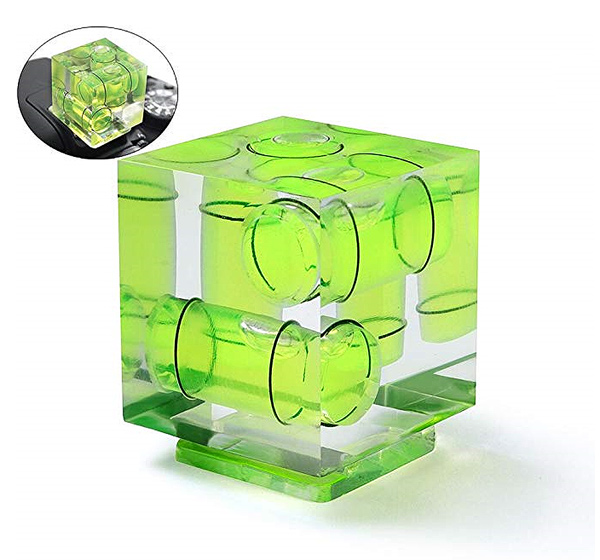 6. Memory Card Case
While memory cards come in big GB sizes, it's always smart to have more than one. And if you carry multiple memory cards, a card case can protect them and keep them organized. You can find hard cases, soft cases, and waterproof memory cards. For my needs, a basic soft case works just fine and the one I found by Think Tank is lightweight and compact and budget-friendly.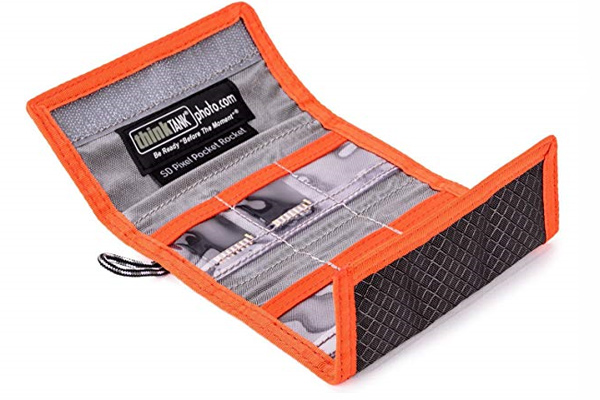 7. Reflector
If you enjoy taking natural light outdoor portraits, a reflector is a must when you're stuck in the bright, midday sun. It will help bounce light onto your subject's face and soften shadows, avoiding a face full of shadows and harsh light. Your best bet is a 5-in-one foldable reflector. Do yourself a favor and get a large one, like this Selens 43″ foldable 5-in-one. It has black, white, gold, silver and translucent sides for different lighting situations. It also has handles, which help keep the grip when it's windy. If you get one that's too small you will likely regret it because it will be hard to evenly light your subject.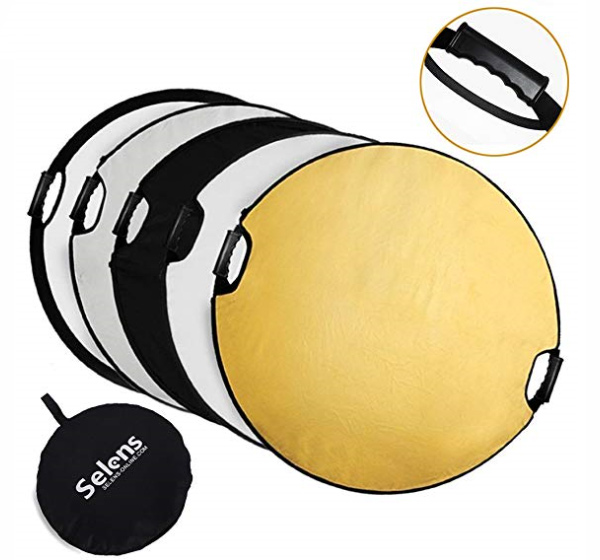 #8 Lens Cleaner Pen
Only so much is going to fit in your camera bag, so instead of hauling your lens cleaning kit with you, tuck in a small cleaning pen like this one from Lens Pen. It has a carbon cleaning compound (no fluids to leak), it's non-toxic and you can use the soft, retractable natural brush to clean your camera lenses as well as binoculars, telescope lenses and eye pieces.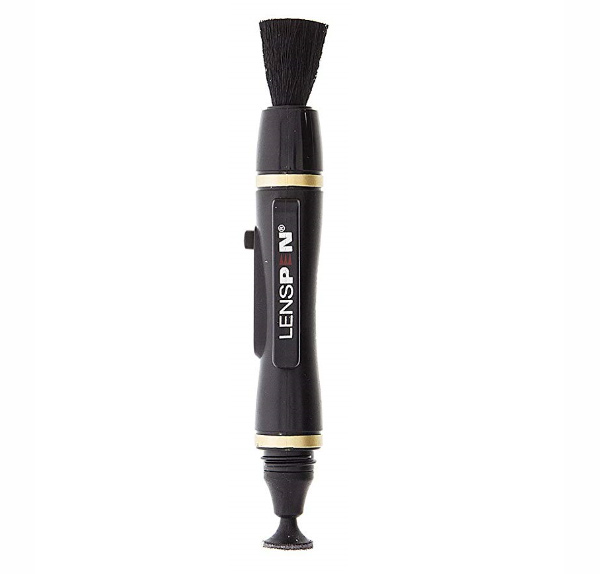 #9 Small LED Flashlight
There are lots of uses for a small LED maglite. Try light drawing and painting at night, use it to find something in your bag in dim light, or even use it as an emergency off-camera flash outdoors. Trust me, you'll soon find a use for a Maglite Mini LED with adjustable beam focusing.

10. Bulb Blower
A bulb blower is helpful for producing a quick, powerful blast of air to remove sand and dust from your camera, lens or filter. I recommend you do this before wiping your lens. This way, you'll have removed any large particles that could scratch your lens before you wipe it. While some lens cleaning kits come with one, they tend to be wimpy. This rubber Rocket Air Blaster from Giottos is top-notch.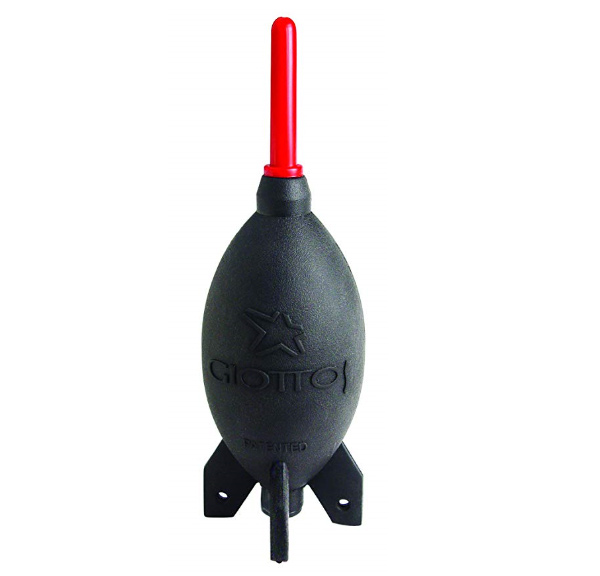 While there are many other low-cost camera accessories (you need something to balance out the high price of your camera and lenses, right?), the above are the ones I'm finding very useful right now. What's your favorite camera accessory? Tell me in the comments section below what it is and why you love it.
To help defray my website operating costs I belong to several affiliate programs. In some instances, I may receive a small commission for products viewed or purchased via my referral. Opinions are solely my own and I try my best to write honest reviews and only recommend products I use myself.