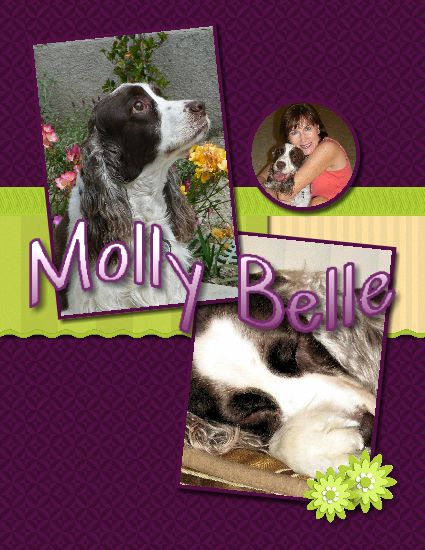 If you want to try digital scrapbooking but don't have a clue how to get started, My Memories Suite digital scrapbooking software, which was truly fun for me to review, is a great place to get your feet wet. The publisher just released version 3, with new functions and features for creating one-of-a-kind scrapbook albums or photo books.
I already had version 2 of the software, so for this review I downloaded the version 3 upgrade and fired it up. Like the prior version, the software is affordable, extremely intuitive and easy to use. There are a lot of features, however, so even though you could jump right in and create a page, you will likely want to take some time and play with the features to learn all that you can do.
My Memories Suite gives you the option of creating pages from scratch or you can use one of their pre-designed templates that can be found within the software's template menu. I would like to see more included templates, though, as there are only about 30. They did update some of them for version 3. However, the reason the software wins top marks from me is because everything is customizable. You can move, resize, delete and copy design elements as well as download additional templates from the website, usually for just a few dollars. So it's your choice: if you have the time and talent you can play around with the layout to your heart's content, or you can go the faster route and use a template.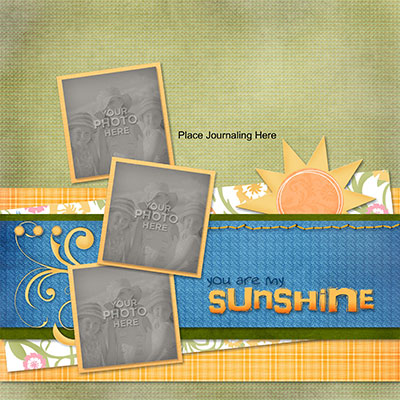 Aside from the ability to customize everything, a great feature of  My Memories is the huge library of background papers that come with the software–there are over 1500. There is also a collection of about 1,000 embellishments, and you can download additional elements from their website, sometimes for free.
One of the new features in version 3 that I immediately liked was the ability to adjust the canvas to custom sizes. This greatly increases flexibility and allows you to use the software for other projects such as calendars and in fact, there is a new automated calendar builder. Other new features include:
New multi-editing capabilities  and improved editing for grouped elements — you can resize, rotate and add shadows to grouped elements
More shapes
The software remembers the last font used
Ability to rotate images within the picture box
Simplified export process

Printing Options
There are several options for printing. You could print the pages at home or at a photo kiosk and embellish and bind them into a scrapbook. My preferred method is to export the pages as jpg files (you can also export as PNG or PDF) and then upload the pages to an online photo book printer. You can either use the printer of your choice or upload the pages to My Memories Suite for printing in soft cover,  hardcover, or leather cover.
Sharing Your Digital Scrapbook
Once you've created your album, you will probably want to print it into a book, but you don't have to stop there. Because it's digital, there is an array of sharing options. I burned my scrapbook onto DVD so I could send it to friends and they could view it on their computer or TV. My Memories Suite also has multimedia features built in so you can add music, video and narration and make it a real interactive experience. This would be great for travel photos, a school presentation or a family reunion. The software even lets you send your scrapbook to your iPod.
Conclusion
My Memories Suite  rocks for its intuitive workspace, breadth of features and easy customization. Novice users will enjoy using it because they can create beautiful scrapbook pages in minutes while scrapbooking pros will love the application's robust customization so they can take their designs to the next level. Click here to download My Memories Suite for less than $35.