For computer scrapbookers, finding fun and professional-looking digital scrapbooking graphics is critical. With a collection of striking backgrounds and papers, distinctive embellishments, icons, shapes, fonts, themed kits and templates at hand, you'll be ready to design a special keepsake for printing or sharing. There are three main sources of scrapbooking graphic:
Free Scrapbooking Graphics and Clipart
If you do an internet search you will find a variety of web sites offering scrapbooking graphics freebies including embellishments, backgrounds, clipart, fonts and even templates. Usually, they are free to download for personal use. If you are looking for one or two items such as an interesting background and don't need an entire kit of themed graphics, this may be the source for you. Be aware that sometimes you get what you pay for, although some graphics I've found are pretty good quality. Try Unsplash and Pixabay for backgrounds.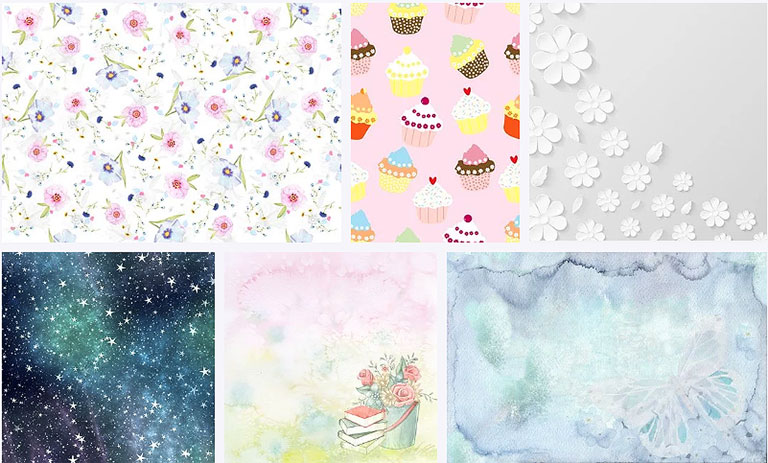 Scrapbook Graphics Via Paid Download
If you want top-quality scrapbooking graphics and page layouts, such as a themed kit or template with a set of background papers, page embellishments and fonts, etc., buying a professionally designed kit is a smart move. There are numerous websites featuring high-quality downloadable kits and templates for nominal fees, often for $5-10. Popular sites include My Memories Suite and Scrapbook.com
Graphics and Templates Bundled with Scrapbooking Software
If you are a digital scrapbooking newbie, I suggest that you start by buying a dedicated scrapbooking software program such as My Memories Suite. You can build a stunning scrapbook page in just a few minutes. My Memories Suite includes a huge variety of professionally designed templates and page layouts, over 1500 colorful Background Papers, and more than 1300 Embellishments, plus fonts, icons, word art, and more. You can also download additional templates and graphics from their website's Design Shop. There are some free downloads; if you subscribe to their newsletter they will tell you about freebies. Complete kits typically range from about $3-10.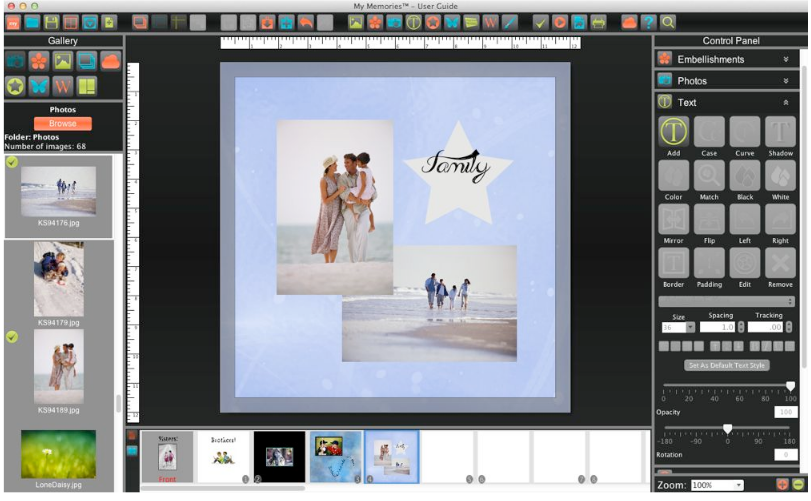 Once you have a collection of digital scrapbooking graphics, you'll find it's fun and simple to design one-of-a-kind memory books for printing and sharing.
To help defray my website operating costs I belong to several affiliate programs. In some instances, I may receive a small commission for products viewed or purchased via my referral. Opinions are solely my own and I try my best to write honest reviews and only recommend products I would use myself.