Halloween is one of THE biggest holidays of the year for picture taking. In fact, in some households, Halloween is a bigger deal for the kids than Christmas. Creatively carved jack-o'-lanterns, Monster Bashes, houses and yards decked in ghostly decor, and "Maleficent" princesses, Jokers, and scary vampires knocking at the door — what better opportunity could you have for fun, colorful Halloween photos? Here are some ideas for making the most of your Halloween pictures:
Light Your Photos Carefully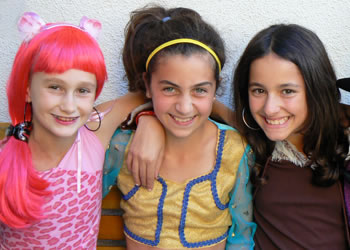 Because most activity occurs after dark, Halloween photos can be a bit tricky to shoot. The best time to take your photos and get sharp, well-lit pictures is at dusk. You'll still have enough natural light to snap photos and capture creepy costumes without your flash. After the sun goes down, use an ISO setting of 400 or higher and hold your camera steady. If you have a tripod, now is a good time to use it.
When photographing your trick-or-treaters after dark, you will likely need your flash. But since Halloween is supposed to be dark and ghoulish, work with it. Instead of turning on your flash, have someone shine a flashlight from off to the side for a properly scary shot.
Get in Close
Try to shoot your subject, be it jack-o'-lantern or ghostly ghoul, up close. Don't worry about getting your pirate from head-to-toe, and shoot from your child's height, not yours. Fill the frame with your subject for the best shot.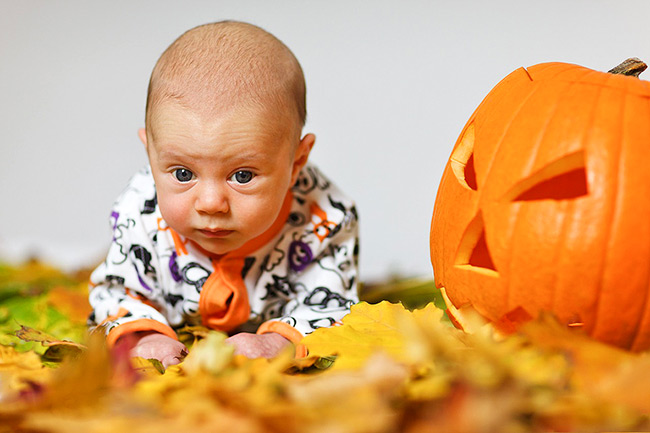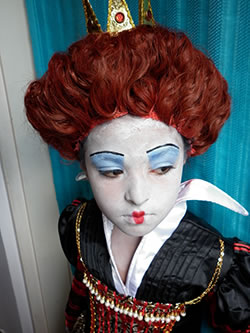 Tip #1: If you're taking a picture of your perfectly carved pumpkin, put several lights inside, not just one, to get a really glowing globe.
Tip #2: When snapping pics of kids in masks, take a second photo without the masks so that in years to come you can identify every pirate and princess.
Tip #3: Try to find new angles and perspectives to create a unique shot.
Now that you have all these great photos, here's what you can do with them:
Halloween Story Book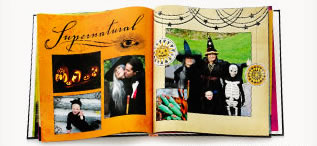 Create a unique Photo Story Book of Halloween parties, spooky decorations, family traditions, and trick-or-treating. You can get special Halloween photo book designs from online photo services like Mixbook, Shutterfly, and Snapfish. Snapfish also offers inexpensive Flip Books that are just the right size.
Halloween Greeting Cards
Make customized Halloween cards with your own photo on the front and your personal greeting inside. Use a fun scary design like Jack O'Lantern lights, a pirate skull, or creepy crawlies. Either use your own software like Adobe Photoshop Elements or you can create your card at one of the online services and get your cards in the mail a few days later.
Halloween Party Invitations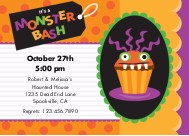 Send personalized invitations to your Halloween party. Shutterfly offers cool save-the-date invitations where you can put your child's picture on the faces of cute characters like a fairy princess, Count Dracula, a cute critter and a bumblebee.
Collage Posters
Show off your favorite Halloween moments with a collage poster. You can select different sizes, backgrounds, and layouts to create a special story of your trick-or-treaters.
Scrapbook Pages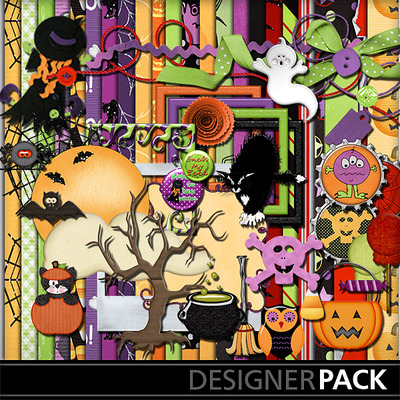 Add a colorful page of your Halloween memories to your scrapbook. My Memories has some awesome scrapbook layouts for Halloween and for pretty much any other occasion you can think of. Online services like Shutterfly and Snapfish offer easy scrapbook page templates. Select from dozens of backgrounds and different layouts to tell the story of your scary celebration.