February is here and that means Valentine's Day is coming up! If you want to do something special for your honey, children, parents or all the above, I've got a few ideas.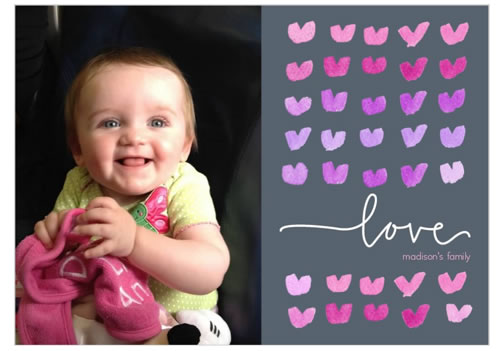 Make a Photo Book
Photo books always make great gifts because they are so personal and certainly less fattening than a box of chocolates!  Here are some ideas for making a simple book that your loved one will enjoy.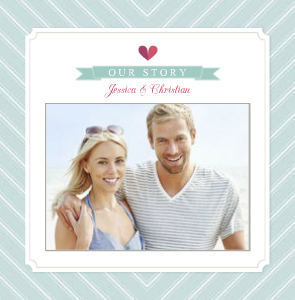 Your Love Story – This could be the story of you and your spouse or significant other as a couple. You could include photos taken around the time you met, when he proposed, your first trip together, your wedding, the birth of your children and any other significant events you want to include – such as your first Valentine's Day. If you have them available, you could even scan menus and ticket stubs you saved from your courtship. Caption your photos with a brief narrative — or not so brief, it's up to you. Maybe you want to tell the story of how you first met, funny stories or inside jokes you share.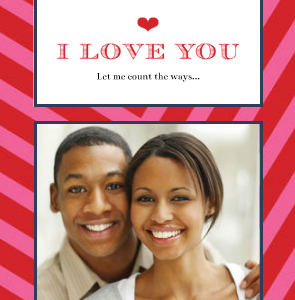 10 Things I Love About You – "How Do I Love Thee? Let Me Count the Ways…" Make a list of your honey's best characteristics and add photos to go along with them. Now this is a special gift: you are acknowledging all the things that made you love them in the first place. This is also great for children and will help build their self-esteem. You could build a list of the 10 things you love most about your child, and put together a cute book with photos that illustrate those traits (gives great hugs, etc.). Snapfish has a "10 Things I Love" theme that would be perfect; they also have a "Playful Hearts" and "Love" theme.
Photo companies like Mixbook, Shutterfly and Snapfish are great for these projects because they have lots of different themes. You can use a Valentine's Day theme like these here from Shutterfly and all you need to do is drag and drop in your photos and add some captions.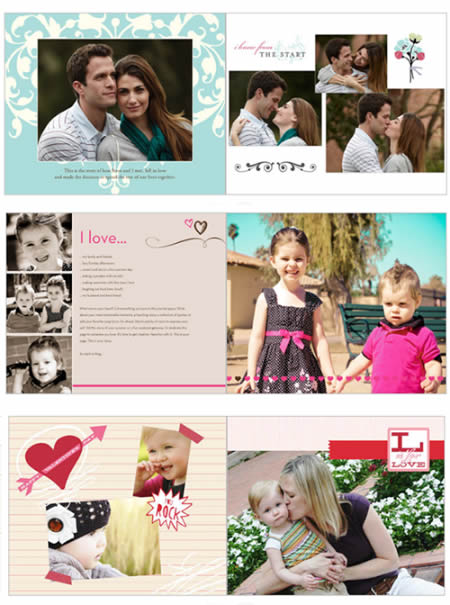 Stationery
You could create heart themed stationery. I know what you're thinking: it's only going to be good around Valentine's Day. But here is a little trick I saw at Mixbook: just replace the Valentine's Day words with something more general like "sending hugs and kisses" or no words at all like the style below. Mixbook lets you customize everything, so it's easy to remove or change text. Then your recipient can use it year round.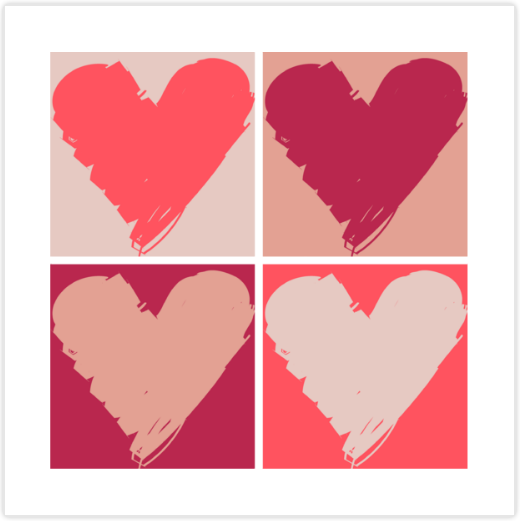 Coupon Book
Mixbook has a coupon theme and you can add in your own coupons like "good for one massage" etc. and you can customize it however you wish. The
Mini book
from Snapfish  are great for this as well, although they don't specifically have a coupon theme. The  small 4×6 or 5×7 book
would also work nicely.

Greeting Card
Don't have time to make a photo book or coupon book? You can make a photo collage on a card using your favorite photos of you and your sweetheart, like this one below from Mixbook.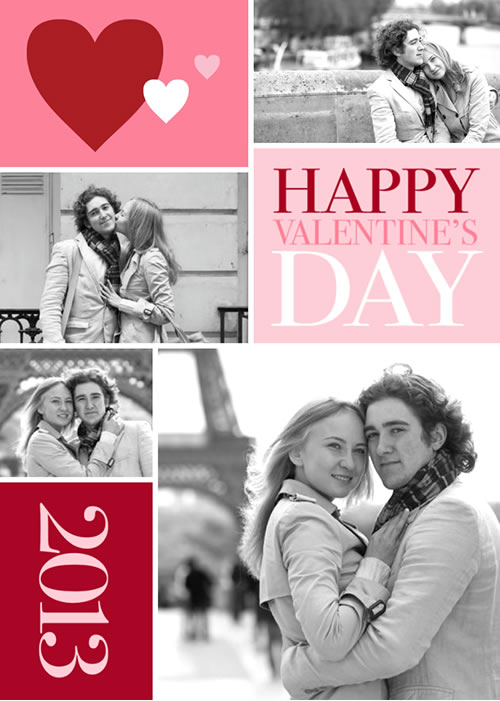 You could also get your loved ones stocked up on a set of cards, perhaps with a nice sentiment printed on the cover. You can put their photo on the inside. Thank-you cards are also a nice gift. In these days of email and Facebook, getting a real card in the mail is a special treat.
Valentine's Day Deals
Now that you have some gift ideas, here are some coupons to help you save money:
Mixbook
Save 40% on Valentines Day cards coupon: VDAYCARDS thru Feb 4
$19 for 11×8.25 photo book coupon: VDAYBKS thru Feb 4
Calendar BOGO coupon: VDAYCALS thru Feb 4
Snapfish
Get 30% off Valentine's Store with code VAL30 by 2/4/13.

Free shipping on orders over $25 with code: FEBFS30.

Free shipping plus 25% off photo books with code SURELOVE by 2/4
Shutterfly
$10 off $10 from Shuttefly.com with promo code LOVESTRUCK. Offer valid 2/2-2/6

Free Valentine's Day card from Shutterfly.com with promo code CARD4U. Offer valid 2/1-2/6

Up to 40% off all photo books from Shutterfly.com. Offer valid 2/1-2/6

20% off most photo gifts from Shutterfly.com. Offer valid 2/1-2/6