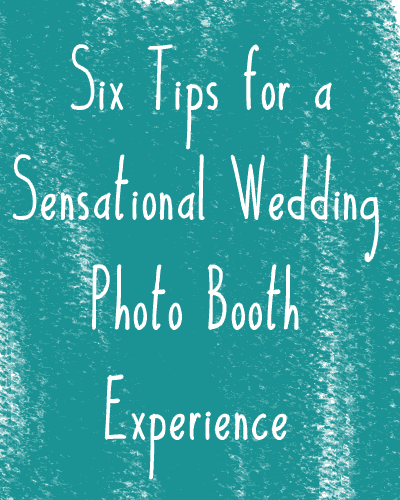 Every year, new trends and fads crop up when planning a wedding. Some are started because a particular profession thinks up an idea that catches on, while others begin with the couples, themselves. The key today for most newly engaged individuals is to uncover ideas and create a wedding day that is both memorable and completely different from the rest. For this reason, ideas catch on like wildfire and before you know it, everyone in the country is looking into one creative wedding tactic or another. For 2013, photo booths have become that popular trend with many couples ordering booths for their wedding receptions.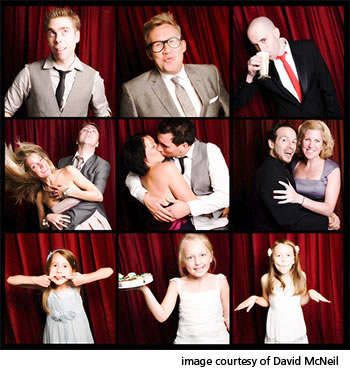 Indeed, companies that rent photo kiosks have been around for some time. You know the kind you see at country fairs and different tourist attractions? But, they have typically been used a form of vending machine where the organizers earn a portion of the proceeds from photo-takers. The newest trend does not expect the guests to pay for their pictures, but rather, the couple organizes the rental as part of the bridal festivities.
Before you choose a rental company, though, I have put together some points to consider when renting a photo booth for your wedding reception:
1. Cleanliness and Maintenance
When you go to talk to the supplier, be sure to check the booths over for deteriorating paint and scratches or dents. If they look in really poor and unmaintained condition, you should probably look elsewhere. Likewise, if the booth needs a re-coat of paint, due to black scuff marks, don't assume that that the painting will be done before your wedding day.
2. All Service Rental
Because it is your wedding day, and one of the most special days of your life, you want things to go smoothly. When choosing a photo booth rental company, look for businesses that provide all-in-one service. They deliver the booth, set it up at the venue, provide an attendant to help guests and fix problems, and the attendant ensures a continuous stock of printing supplies.
3. Bridal Branding
Most couples would like the booth to be decorated according to their wedding theme. They might also request their initials on the booth or paper. You want to work with a company that can accommodate your wishes.
4. How Will You Receive Images
Talk to the vendor about the possibility of the attendant creating a wedding photo book or scrapbook when guests use the booth. If this service is not available, ask a close friend or family member to do so. Maybe different individuals could work on the book for you. There are numerous companies that will produce a beautiful book for you and your guests can order copies. Shutterfly
, Snapfish
, Picaboo, Mixbook.com and My Publisher
all offer relatively inexpensive wedding-themed photo books in a variety of sizes, styles and price points to fit your budget.
5. Price
As far as pricing is concerned, most companies rent the booths by the hour. Typically, they have packaged prices for a minimum of two hours. This is better for you, anyway, because you can create some buzz at the reception for the time the booth is available. Having it sit there through the whole evening really makes the guests lose interest.
The number of hours required will basically depend on how many guests attend the reception. Taking a look at various company websites, it appears as though prices range from $200 – $400 per hour. Of course, the packages will depend on how many supplies, number of attendants, and how far to travel.
6. Props
Props are a lot of fun when you rent a photo booth. You should think about this before the wedding day, so that you can buy or prepare the items for guests to use in the pictures. Examples include mustaches on a stick, big colorful lips on a stick that you hold up to your own lips, Mardi Gras beads, a bouquet of flowers, fancy scarves or boas, wigs, hats from the dollar store or maybe a customized backdrop. Another popular idea is having a small chalk board or white board so guests can write a personal message to the happy couple. Just remember that whatever you choose should be in good taste and good fun. Vulgar props will not make Grandma and Grandpa too happy.
Indeed, offering the opportunity of a photo booth to guests at your wedding reception is a great idea. It is an inexpensive way to entertain your guests and the idea is plenty of fun. With the creation of scrapbooks or photo albums, it also provides a living memento of the festivities. The photographs will be much more natural and spontaneous, and certainly, a super addition to your professionally done and choreographed wedding photos.
Related Posts
DIY: Choosing Wedding Invitations that Match Your Wedding Day Theme

Creating Fun Save the Date Cards That Reflect Your Personality