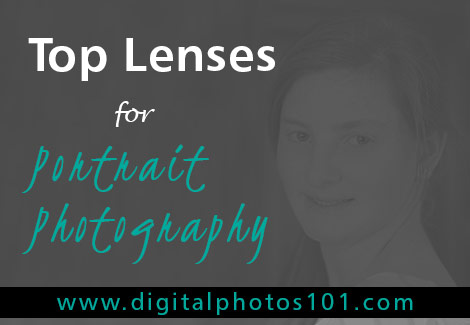 If you like to take portraits, you'll want a lens that produces nice bokeh, or background blur, puts your subject in sharp focus, and you don't want to max out your credit card to pay for it. While most pros will head straight to premium-level glass with a price tag to match, I'm happy to say there are some affordable, quality options for the rest of us, as well.
When it comes to portrait lenses, there isn't one best lens, really, it depends on your budget, the space you have to work in, the lighting and other factors. Some photographers like to use zoom lenses for portrait photography while others prefer prime lenses, meaning they are fixed length with no zoom. Don't discount looking at brands like Sigma or Tamron, which can offer significant savings.
Here are six of the most popular lenses, both prime, and zoom, for shooting portraits. You'll note that several of them come in different apertures (i.e. 1.2, 1.8). As a rule, the lower the number, the wider the aperture, which translates to better low-light performance and creamier bokeh. It will also probably be heavier due to the lens components, and more expensive, too.

The Nifty Fifty is a great, inexpensive choice. It's the lens I recommend to my students in my beginner's portrait photography course, "Taking Family Portraits Like a Pro." When you put the 50mm lens on a DSLR with an APS sensor (cropped sensor) it becomes an approx. 75mm telephoto lens (1.5 x 50mm), which is very good for portraits. It's also a good "walking around" lens and I think it's one you'll want to have in your bag. The 50mm is a prime lens with a wide maximum aperture, which means it can blur the background while keeping your subject in sharp focus; this blur, or bokeh, is very attractive for portraits. It's a good choice for both beginners and enthusiasts. There are several different lenses; I like the 50mm f/1.8 because you get a pleasing background blur and still get a nice sharp focus on your subject, and it only costs around $200. You get the biggest bang for your buck with this one. The 1.4 version is more than double the cost and there are complaints that the images are rather soft. If you have money to spend, the 1.2 is an outstanding lens, super sharp with a very shallow depth of field and lovely, creamy bokeh, but you'll pay a lot more.

The 85mm is the traditional lens for portraiture on a full-frame camera. It's a medium telephoto and produces images with excellent sharpness and contrast and beautiful bokeh. The focal length offers enough compression for very flattering portraits and it's a favorite of many photographers. My pick is the Nikon 85mm f/1.8 G because it's affordable (about $500), lightweight, produces a lovely soft background blur, and it's great in low light. A big step up would be the superb, pro-level Canon 85mm f/1.2 L (approx $2200) or the equally impressive Nikon 85mm f/1.4 G (approx $1600), both considered the crème de la crème of portrait lenses. This is considered a specialty lens, ideally suited for portraits, and probably not be your go-to lens for general photography.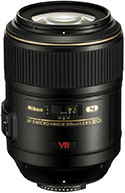 A medium telephoto macro lens, it's suitable for macro photography as well as portraits and general photography. On an APS cropped sensor camera, it will have a focal point of about 157mm. You'll get beautiful bokeh and very sharp images. A  number of manufacturers offer this lens, so you should be able to get it for a fairly reasonable price.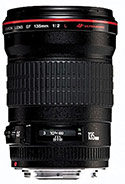 This is a medium telephoto and makes an outstanding portrait lens. It offers excellent quality with tack-sharp images, dreamy bokeh, and nice compression. You get a beautiful, smoothly blurred background. It's a tad heavy, but it's durable and fast. It has a very shallow depth of field, so you have to remember to move your focus point. This is a top-quality lens and will take very elegant portraits. It's priced at around $1,000.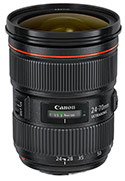 The 24-70mm 2.8 is a zoom lens that offers wide-angle to portrait. This lens is a favorite of wedding photographers, but it's also ideal for landscape and night photography. It's pretty pricey, though, and rather heavy. You can use this lens on a full frame or cropped sensor camera, keeping in mind the latter will give you a focal length of about 36-105mm. You'll find better prices if you go off-brand to a manufacturer like Tamron or Sigma.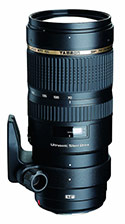 This is an awesome lens and is beloved by wedding and portrait photographers. It also has a price tag to match, but if you are serious about your photography you will want to have this lens in your bag. It's fast 2.8 aperture makes it ideal for portraits as well as in low light, indoors, sports, wildlife, and travel. It was built for full-frame FX cameras but can be mounted on DX cropped sensor cameras as well. A cropped sensor camera increases the focal length to about 100-300mm. There are a number of manufacturers who make this length, including Tamron and Sigma, at a more affordable price than the big-name brands. There is also an f/4 version which is good, but not as fast as the 2.8, so you won't get the same creamy bokeh or low-light performance as with the 2.8. But the difference in price is substantial.
Which One Should You Buy?
So what's the takeaway? Well as I said, there is no one best lens for everyone, and spending the most money doesn't necessarily translate into better photos. I think this is something that a lot of people forget. If you practice, read and gain an understanding of exposure and composition, you will be able to take a beautiful portrait no matter the cost of the lens.
Which lens did I leave out? Which one are you thinking of getting? Tell me in the comments below.