A digital scrapbook template is a professionally designed page layout design that you can use to create your own computer scrapbook pages. Most templates allow you to drag and drop your photos into the design and add text. Typically elements such as page backgrounds, graphic embellishments, and photo placeholders can be moved, resized, deleted, and copied.
When selecting a template, be sure it has high-resolution (300dpi), print-quality graphics so you can print your book at the best quality. The major benefit of using a scrapbook template is that it enables you to create a beautiful digital scrapbook page much faster without having to be a graphic designer.
Scrapbooking Software vs Photo Editing Software
There are many websites that offer digital scrapbook templates for download. While you can find free templates, you usually get what you pay for. There are many beautiful templates that only cost $2 or $3. Just do a Google search for digital scrapbook templates. Typically templates are in .psd format and you can open them in photo programs such as Photoshop, Photoshop Elements, Corel Paintshop Pro or ACDSee Photo Manager. The disadvantage of using these programs is that you have to pretty much know what you're doing with the software and you'll probably need a tutorial or two.
My Memories Suite Digital Scrapbooking Software
I prefer using software dedicated to digital scrapbooking, such as My Memories Suite. This software was specially developed for digital scrapbookers and includes embellishments, background papers, and page templates. All you have to do is drag and drop your photos into the template pages and add text if desired.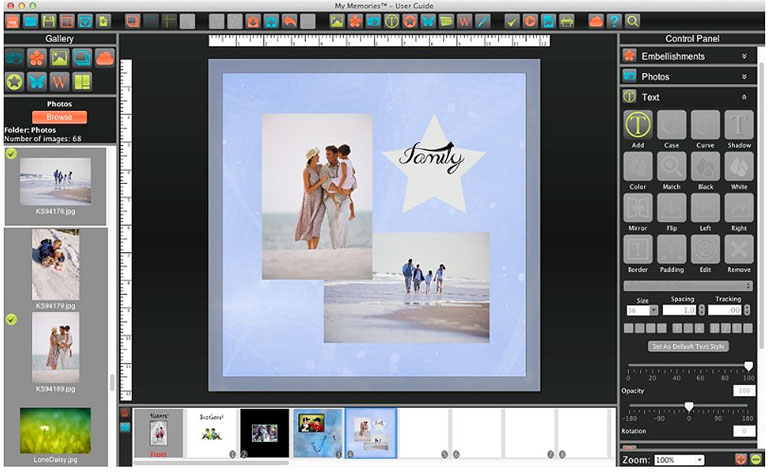 To add to your collection, you can also download additional templates that typically cost around $5 or $6 for a set of 8 template pages. The templates are designed to be used with their outstanding software, which makes it very easy to create stunning scrapbook pages and photo books in just minutes.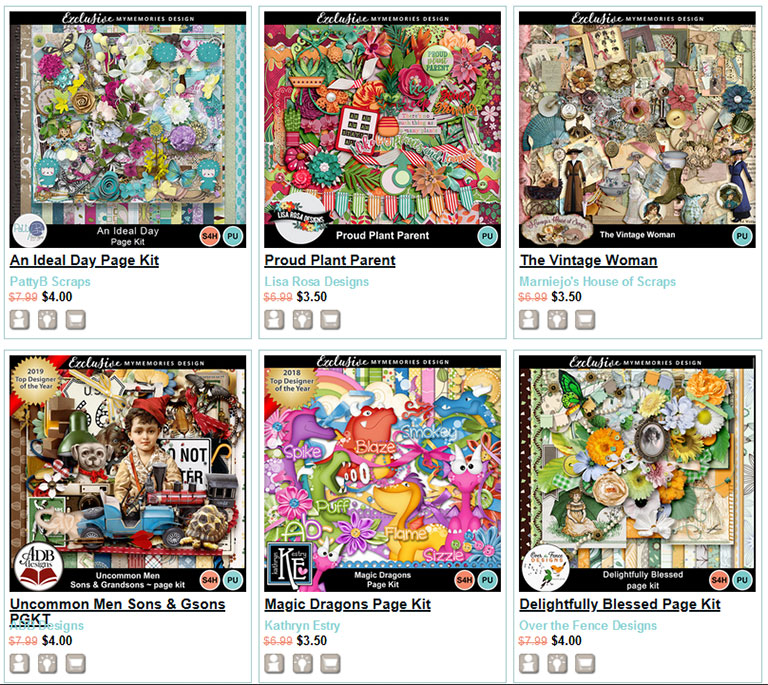 You can also use elements and embellishments from their templates in other programs such as Photoshop Elements, although you would need to copy them from where they reside in the My Memories Suite software into the other program.
My Memories Suite has 1500+ backgrounds and 1300+ embellishments included, plus a Resource Gallery that lets you drag and drop pictures, embellishments, shapes, backgrounds, and more directly onto your pages. You can also choose projects like Posters, Metal Prints, Canvas Prints, Social Media templates, and Photo Gifts right from the software. Learn more about My Memories Suite here.
To help defray my website operating costs I belong to several affiliate programs. In some instances, I may receive a small commission for products viewed or purchased via my referral. Opinions are solely my own and I try my best to write honest reviews and only recommend products I would use myself.