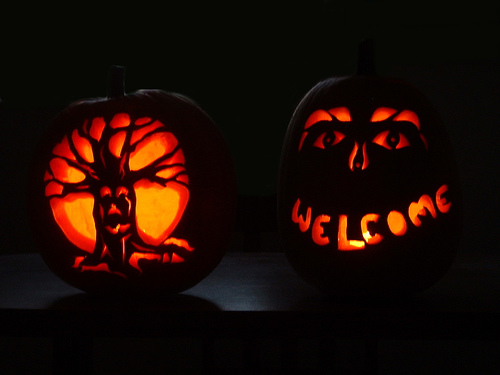 For many families, Halloween is the biggest, most exciting, and most fun holiday of the year. Pumpkins, costumes, candy, and fall colors are on full display and kids are already planning their costumes. This is a holiday made for great picture-taking, but night shots can be challenging. Here are some ideas for capturing your little goblins and witches:
Get some shots before the sun goes down and before that big sugar rush hits, or it will be tough to corral the little ones. Snap some pics just before dusk in front of your house or in the backyard. Getting photos in natural light will help you capture their costumes and makeup in better detail.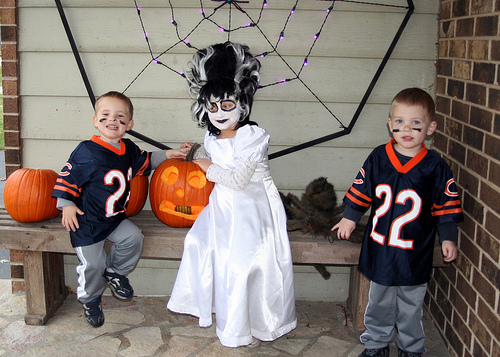 Use a tripod if you have one. It will help keep your images sharper. When you're walking around with your kids, a tripod won't be convenient, so think about using a ledge or any flat surface you can find to add some stabilization.
If you have a DSLR you will want to make some adjustments for lighting. Adjust the aperture for low light, typically the smallest F-stop. Adjust your shutter speed too. Try one second and see how that works. If too blurry try 0"5 or 1/4. If you are using an external flash, set your ISO to 400 or 800, and be sure to stand 8-10 feet from your subject.
Take a wide variety of photos and start early. Snap pictures of the whole evening so you can tell a story. Be sure to get some close-ups so you can capture your kids' costumes and makeup in all their glory, and take some long shots of them as they walk up driveways and check their bags for their sugary loot.
Halloween Photo Check List
To make sure you cover all the bases, check out my list of Halloween photo must-haves:
COSTUME – Take photos of the kids putting on their costumes and applying their makeup or their mask. Take before, during, and after photos. You could even include a snap of the original inspiration for their costume.
PUMPKIN – Start with a before-shot of the kids in the pumpkin patch picking out their favorite pumpkin. Get some pictures of the carving process if the kids are helping. Then the after shot. Use your tripod, turn off your flash, and light your pumpkin. Set a shutter speed of 2 seconds to best capture your jack-o-lantern.
SET THE SPOOKY SCENE – Take pictures of all those caldrons, skeletons, and creepy crawly decorations around your house and yard.
STARRY OR SPOOKY SKY – Using your tripod, take some images of the moon or stars. You will need a long exposure to get sharp shots. These make nice background images if you're making a photo book later.
TRICK OR TREATERS – Snapshots of kids in costume at your door as well as your little ones as they snag their loot or give out treats to other trick-or-treaters.
PARTIES – If you're having or attending a party, take group shots. If your kids have Halloween parties or parades at school, that's another great opportunity to get shots of all the kids.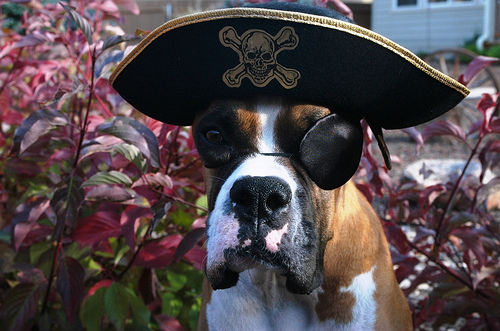 PETS – Who doesn't love a photo of the family dog in a costume? err, except the dog! If you dress up your dog, a photo is a must.
FOOD – I love all the creative food items like spider cupcakes, monster whoopie pies, eyeball punch, etc. They also make great photos.
ACTIVITIES –  Bobbing for apples and playing other games or running through the neighborhood in costume will make fun action shots.
SUGAR ATTACK –  It's about the candy, right? So don't forget a shot or two of the full trick-or-treat bags, the kids sorting their candy or trading with friends for their favorites.
ENDING THE SPOOKY NIGHT – Take an ending shot of your pooped-out princesses or pirates drowsy or sleeping after a night of trick-or-treating or partying.
What next? Now that you've gotten all those great photos, what to do with them? I love making photo books with my pictures, and you can bet there will be some awesome post-Halloween sales. Check out my deals page to take advantage of the latest promos and coupons so you can show off all those Halloween photos and save money at the same time.