Digital Photo Restoration Can Rescue Your Damaged Old Family Photos
Don't Let Old Family Photos Fade and Deteriorate
Many of us have old, damaged family photos that need to be repaired. B&W photographs may have yellowed with age, or color photos may have faded or the colors have changed; some may have developed a pink, yellow or blue haze. If photos weren't stored properly, they could also be damaged by mold or sunlight. By having your photos digitally restored and enhanced you can rescue them from further deterioration and ensure that your treasured mementos are preserved.
What Kind of Photo Damage Can Be Fixed?
A good digital photo restoration and retouching service can repair almost any B&W and color photo, negative or slide from the effects of:
Fading
Scratches and Dust
Stains
Tears and Creases
Water Damage
Mold Damage
Fire Damage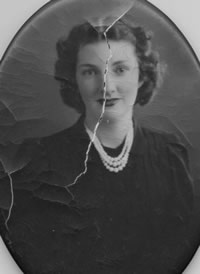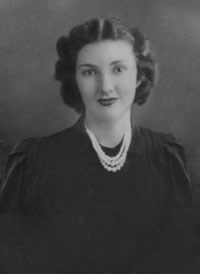 How Are Photos Repaired and Restored?
With the use of image editing and enhancing software, most damaged photos can be repaired. First the original picture, slide or negative is scanned to create a high-resolution digital photo from which to work on. The original image is left untouched. The key is to repair and retouch the photo while keeping the original feel and look of the picture.
While it is possible to repair and enhance your old photos at home, you'll need a scanner and the appropriate image editing software (Photoshop is the gold standard but Adobe Photoshop Elements or Corel Paint Shop Pro will also work fine) and some skill, patience and practice. Restoring photos is painstaking work. A good photo restorer will make use of the cloning and healing tools to repair blemishes and scratches on the digitized image instead of just smoothing out the marks, which may change the look of the photo or make it seem more like a painting.
If your photo is quite faded or the colors have changed, a digital photo restoration service can make photo enhancements such as adjusting the contrast, color levels and sharpness. They can also remove dust and scratches and repair tears and creases. If you have severely damaged images, such as photos that have fire, water or mold damage (mildew is common with slides stored in damp areas such as basements), they can be generally be fixed as well. Sometimes areas of the original photo are so damaged that important pieces are missing. A skilled photo restoration service can use imaging software to re-create the missing sections or to paint them in. Most services will also colorize B&W photos and change or remove backgrounds and objects.
Why Should You Restore Your Old Photos
It doesn't take but a few years—as little as 12—for most photos to start to fade and discolor. Color photos may develop a red or orange cast while B&W photos can yellow. If they are exposed to sunlight, stored in an attic or basement, the deterioration can accelerate. They can even mildew if stored in a damp or humid location. By restoring and repairing your photo collection, you are stopping the cycle of deterioration. Once they are restored you will have digital copies of your photos, which you can print, archive on DVD, CD or an external drive, create a slide show and share them with other family members. Restored old family photos also make great gifts for birthdays, Christmas and other occasions.
Photos fade, and disasters strike. Fifty-four percent of Americans have already lost old photos.Save yours, before it's too late. By scanning and repairing your old photos, you will be able to archive and preserve your treasured memories for years to come.
Related Articles
ScanDigital Film & Video Scanning Review
iMemories Video to DVD Review
Photo, Negative & Slide Scanning Services
35mm Slide Scanning
Photo Restoration Services