If you have young kids, you likely have a fridge door covered with you children's artwork and perhaps boxes of other art and projects that you can't bear to part with.  But what do you do when they really start piling up? There is an easy solution to preserving these little treasures for everyone to enjoy and eliminating the clutter: either  ship them off to a photo scanning service or scan the items at home and save them to CD or DVD for posterity. By digitizing everything, you can store and share the photos in a myriad of ways.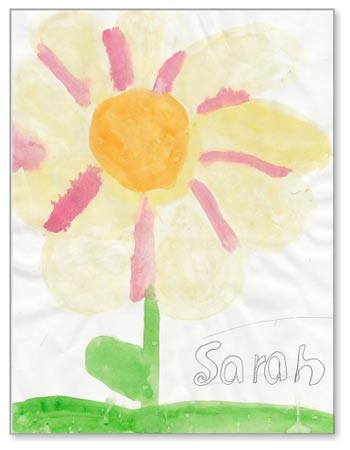 Here are a few creative things you can do:
Create a photo book featuring your budding artist's best finger paintings, papier-mâché and other favorite artworks.
Make a calendar each year featuring your child's drawings, paintings and other pictures on each month. You can use a single photo for each page or add several images, plus add captions, titles and text if you wish. Your kids will be proud to show off their special calendar and it's something everyone will enjoy all year long. Calendars also make excellent gifts for grandparents.
 Create a slide show to display your child's best art and share it with their grandparents and other family.
Make a collage poster of your child's favorite projects – you can do this easily by scanning them and then uploading the digital images to an online photo service like Snapfish.com, which has a great selection of photo gifts.
How about a puzzle with your child's artwork as the theme.
Make note cards featuring your little one's best art on the cover.
Design a set of coasters or mugs with a different piece of art on each one.
Use one of the images as a screensaver on your computer. You can even create a rotating display of several different pictures.
Print and frame a photo of one of your child's masterpieces for your desk or your wall.
Print out pictures of the artwork for a scrapbook or photo album.
If you have a special favorite, you can even convert it into canvas art for their bedroom wall. Think how proud they will be to show it off!
Snapfish.com has some great ideas for converting your kid's art to photo gifts, from mouse pads t0 collage posters and place mats.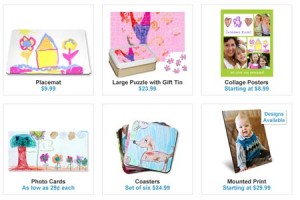 Most of all, get your kids involved. After all, they are their treasures, and they may have ideas for captions and titles.
If you don't have an all-in-one printer/scanner to do the scanning at home, there are numerous  companies that will do the job for you.  Just ship them the artwork (but skip sending that sugar cube rendition of the White House – send 2D stuff only) and they will return it along with a CD or DVD with the digital images.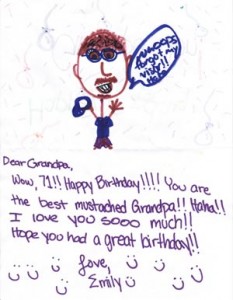 Photograph the Art
Another alternative that works well with awkward pieces that won't easily fit on a scanner bed (like that sugar cube White House) is to take a photograph of the art. Lay it flat against a solid background, zoom in to be sure you get all the details, and use the flash.
What kinds of things should you digitize? Well, pretty much everything. You can scan artwork,  greeting cards, old photos and any other special treasures. Once you have the digital versions you can pitch the originals without feeling guilty, or keep just a few select favorites. Not only will you have everything safely preserved, you will de-clutter your house at the same time.