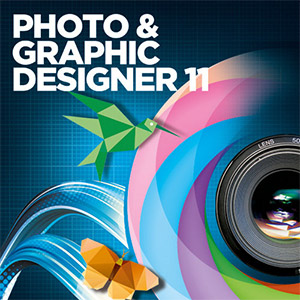 Don't let the low price fool you. This all-in-one software offers strong photo editing and vector illustrations, desktop publishing, and customizable pre-built graphics.
With the latest trend toward subscription-based software plans, many of us are looking for a more cost-effective all-in-one solution for photo editing and graphic illustration, yet one that's robust enough for our needs. I came across Xara Photo & Graphic Designer and I was quite impressed, especially with all you get for the price ($89). Don't be fooled by the low price. Xara is not as widely known in the U.S., as in Europe, but hopefully, that will change because it has a lot to offer. In addition to strong photo editing and graphic design capabilities, you also get desktop publishing features and a library of pre-built graphics and templates. In fact, the more I use it the more I discover what I can do with it, and the more I like it. I think it's a good fit for both home users and small businesses, no matter your skill level.
What It Offers
Photo & Graphic Designer has a surprisingly good photo editor allowing you to both enhance your photos and create complex compositions and effects similar to Photoshop, plus robust tools for vector graphics. You can create illustrations and web graphics, and produce flyers, newsletters, scrapbook pages, and business documents. The software supports a whopping 53 different file formats, so you can import just about any file type. You can even import raw file format images from Canon, Nikon, and other cameras, though it is not designed to be a raw editor.
The interface is user-friendly with drag-and-drop functionality, and there are interactive tools to help you out. There are so many tools and features, it will take some time to fully learn the software. However, Xara offers plenty of video tutorials, plus online help and forums to teach you how to use the various features.
The interface is quite different from what you may be used to, but don't let that scare you off. If you typically work in Adobe or Corel as I do, it may be an adjustment, but once you get a hang of how things work, it's actually pretty straightforward. And by using the pre-designed graphic elements you can fool your friends into thinking you're a graphic design pro.
Photo Editing
Let's start with the image editor. Xara is very fast and responsive and uses a much smaller amount of RAM than other programs. It offers non-destructive photo editing so your original image is left untouched. There are all of the standard editing tools you would expect, such as masking, cropping, re-sizing, red-eye removal (preset circle you put over the eye), and tools for adjusting the contrast, highlights and shadows, saturation, healing, cloning, background erasing, sharpening, etc., and you can view the results in real-time. You can pretty much do what Photoshop does, in fewer steps.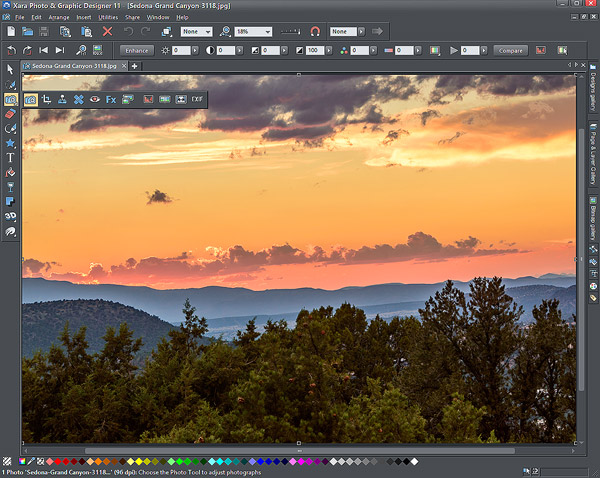 There are a variety of filters including familiar ones like Gaussian Blur, Sharpen, Lomo, and Sepia, and there are also some rather trippy ones like Little Planet (pictured), which I must admit I had fun with, though I can't think of where I would actually use it. It also integrates with Photoshop plugins.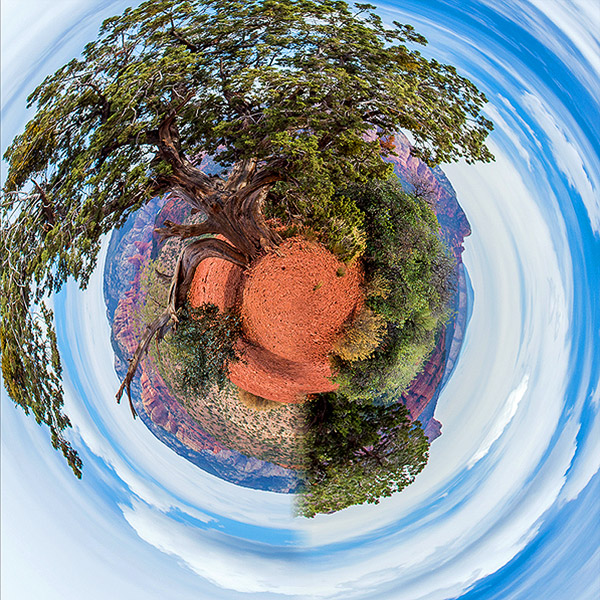 One of my favorite features is the transparency tool. You can create transparency on part of your image or choose from a variety of shapes such as circles, ellipses, diamonds, and others, change the transparency level, location, blend mode (i.e. hard or soft light, multiply), and adjust the hardness of the feathering.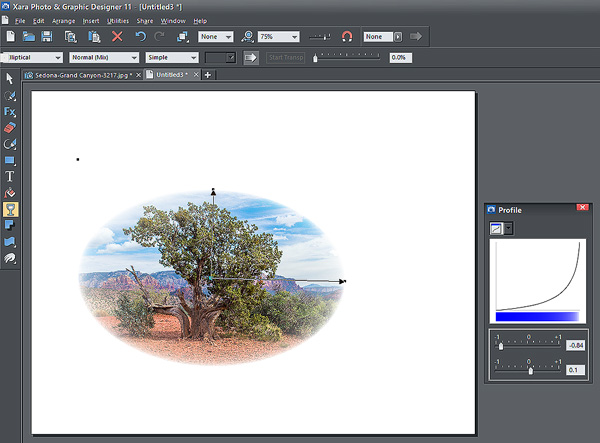 You'll also find some special tools like content-aware scaling, which lets you re-size a photo while maintaining the proportions of the major content. It's a little hard to use with people shots but you can apply a mask to keep them from getting "stretched." Xara recommends you resize the image first if you don't need super high resolution because it does take more processing power. You can also create panorama images with one click, and it does a pretty good job.
On My Wish List
While Photo & Graphic Design is feature-rich, there are a few things that I would like to see, especially a photo organizer and batch processing. This would greatly speed up your workflow if you normally process a lot of images. And for me, a Lightroom user, being able to compare side by side how my photo looks before and after editing is important. The current compare feature doesn't allow this. While there is infinite Undo, I would love to see a History panel where I could quickly go back 10 steps or 20 if I wanted to. You can remove chromatic aberration and apply perspective correction, but unless I missed it, there isn't a tool for lens distortion correction.
Drawing – Vector Graphics
Xara also has powerful vector line and shape drawing tools with transparency, blends, and art brushes.  You can create vector shapes and illustrations similar to what you can do in Illustrator, but it's much less complicated to use.  It's pressure sensitive so you could even use something like a Wacom tablet. You also get an array of customizable, pre-designed elements, starting with a library of SmartShapes. This gives you a variety of pre-made shapes like arrows, geometric shapes, and photo and text panels, as well as buttons and signs that you can easily customize by changing the color, size, shadow, and text.
There are also over 1200 graphic elements from buttons to stickers, icons, dividers, flourishes, and sample logos that you can customize. There's even a good-sized library of photo and drawing clipart from bananas to rollerblades that you can insert into your layout. There's something called Font Awesome Symbols with numerous icons and symbols you can insert as text or editable graphics objects.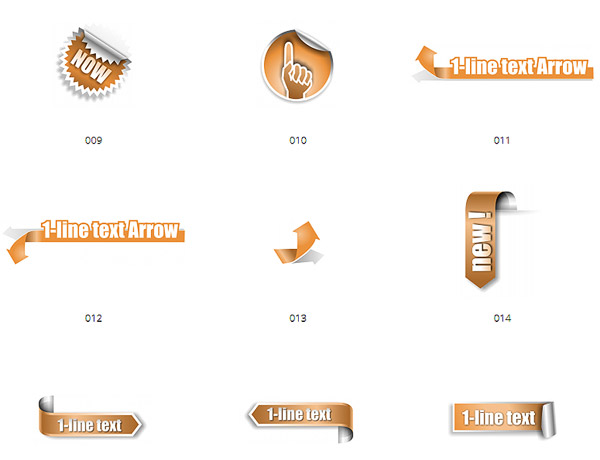 Creating graphics can be intimidating if you are a beginner, so these pre-built shapes, designs, and objects will be a lifesaver for people who need to do something quickly without having to create everything from scratch. Creating illustrations and logos is not something I'm particularly good at, so I know I will be making good use of the built-in elements.
I also really liked Xara's 3D tool, which can be quite challenging in other software programs. It's easy to change the perspective, amount of extrusion, and edges (rounded, curved, angled, beveled, etc.) so you can create and adjust a 3D shape in seconds.
Desktop Publishing
Xara's desktop publishing features are somewhat basic but it's good for creating newsletters, brochures, and business cards. You can export high-resolution PDFs but you won't be able to export PDF/x files and there's no Pantone or color-separation support. Xara has another product, Designer Pro X11 ($299), that has all the features you would need for more advanced DTP and printing.
A handy feature is the ability to replace the font across your entire document and you can also create styles to apply throughout. Speaking of fonts, it comes with 175 font styles and you can access 600+ Google fonts.
A library of templates for greeting cards, calendars, brochures, business stationery, CD/DVD covers, scrapbook pages, photo galleries, and more will help get you started.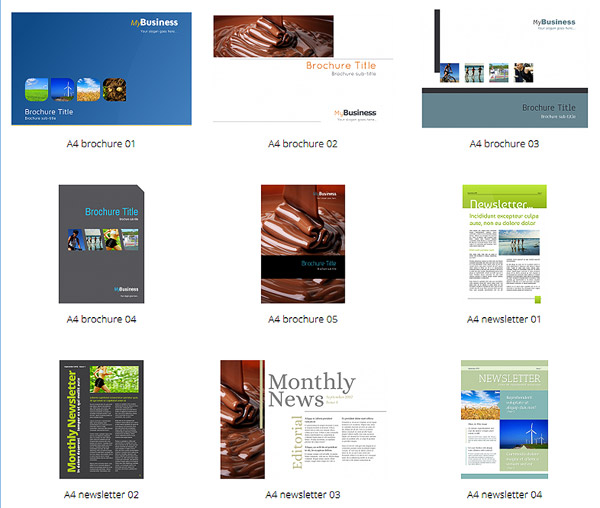 Web Graphics
Web animation is fairly basic but good for banner ads and the like. There is a small library of animated banners that you can customize, plus there are image slicing, image maps, exporting, and optimizing.
The Bottom Line
What I Like
Lightening fast, easy interface, non-destructive photo editing, all-in-one photo editor, robust vector drawing plus desktop publishing, and it's very easy on the budget (approx $89).
What Could be Improved
A photo organizer and batch processing would give the photo editor a boost. Also, a history panel for faster undos and the ability to compare photo editing before/after.
Final Verdict:
For the price tag and breadth of features, you should strongly consider Xara, whether you're a beginner or a power user. Not only will you save a boatload of money over the pricey subscription plans, but it's also flexible and easy to use once you get accustomed to it. And it's really handy to be able to do so much in the same piece of software. You can get a free 7-day trial that you can extend to 30 days if you register.